Education Hall of Fame - Night of Stars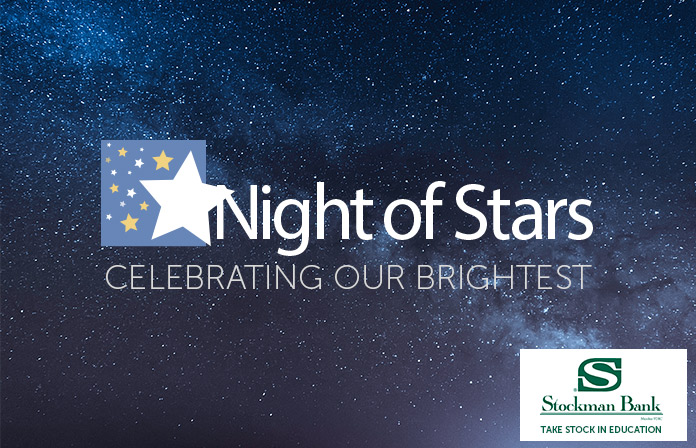 Please join us for the 2020 Night of Stars – Education Hall of Fame ceremony.
The Night of STARS is an event that allows UMW to honor Montana Western Alumni. The recipients will be inducted into the Education Hall of Fame in recognition of their exceptional contributions to education. The event also honors current Education students as rising stars in their field of study. They will receive the Outstanding Teacher Candidate award.
This year we are also recognizing the contribution of four former UMW employees who had a tremendous impact on our Education students.
Cost of Attendance:
$20 - Single
$30 - Couple (Brings the cost of the ticket to $15 each.)
$5 - UMW Student or children ages 6 - 17