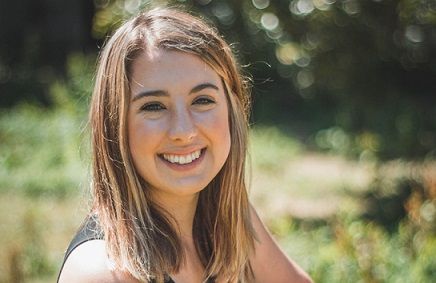 Since landing her first internship at NASA last year, University of Montana Western alumna Baleigh Doyle has been defying expectations.
A recent graduate of the university with degrees in math and business, the 21-year-old is gearing up to compete in the Miss Montana USA competition, challenging preconceived notions about what someone in the STEM field should and shouldn't look like, figuratively and literally.
Doyle began interning at NASA last summer.
One of her assignments was to help collect surveys from civil servants who had taken professional development courses at NASA, enter their answers into a spreadsheet and create a heat map using their responses.
But according to Doyle, the process was time-consuming — sometimes so time-consuming that it couldn't be completed in time for the next course — so she set to the task of streamlining the process by using a software called MATLAB.
By using MATLAB, Doyle essentially was able to automate what had previously been a highly manual weeks-long process, cutting the time to complete the same task into just a few seconds.
Looking back, Doyle said it seems "pretty cool" that she was able to create something tangible and useful during her internship, noting that her department is still using her MATLAB-based program.
Doyle grew up in Parker, Colorado, and most everyone in her family thought she would go to a large university in her home state. But Doyle pulled the rug out from everyone when she decided on Montana Western.
Doyle said she partly choose Montana Western because her family history intersects with the university and because she enjoyed the school's small class sizes and block scheduling.
Doyle is a descendant of the Roe family, the decades-long owners of the Roe Ranch in Red Rock, Montana and the original inhabitants of the Roe House, which is now the administration building on Montana Western's campus in Dillon.
In 1996, Ted Turner purchased the ranch and later donated the house—a colonial revival mansion built on the ranch in 1912—to the university.
In 1998, the house was lifted off its foundation and hauled by big rig to the university. The move and renovation of the home were also made possible by a $250,000 donation by Marg Roe, who lived in the Roe House with her husband Joe Roe for several years.
Doyle's grandfather Mike Doyle is the nephew of Marg Roe.
Mike, now a resident of Deer Lodge, said he can recall family memories that took place in the home and that he shared those memories with his granddaughter on an informal tour of Montana Western back when she was deciding which universities to attend.
Both Mike and his wife Dolores said Doyle was a contemplative, quiet kid growing up, but since her time at Montana Western and NASA she seems to have the world on a string.
"I think she's really blossomed," said Mike, adding that "she's a really unique young lady."
Dolores, meanwhile, described her granddaughter as a hard worker but also as someone who proves that you can be successful and still be true to your passions.
"I don't know how she's doing it but she's doing it," said Dolores, reflecting on her granddaughter's achievements.
Since her first internship at NASA, Doyle has gone on to subsequent internships with the space organization and one of its contractors. She even interviewed for a position with the organization. However, Doyle told the interviewer that she didn't want the job to interfere with her participation in the Miss Montana USA competition or as her role as the lucky winner, should she snag the title.
That raised a few eyebrows in the room — after all, not everyone gets to interview at NASA — but Doyle says she likes to march to the beat of her own drum and that competing at a pageant at the state level has been a lifelong dream.
Doyle took part in her first pageants back in Colorado, where she competed in Miss Colorado Teen USA and Miss Teen Colorado. She didn't win either competition, but she said she learned valuable communication and confidence-boosting skills in the process.
Currently, Doyle holds the Miss Dillon USA title. She said she received the tile after a production company running the Miss Montana USA pageant reached out to her and asked her to compete in the statewide competition. Shortly after that, the company sent her a Miss Dillon USA sash, which she wore for the first time in July at a monthly public rocket launch at Goddard Space Flight Center in Greenbelt, Maryland.
"One of my childhood dreams was to wear a sash," said Doyle, adding that being able to wear the sash at the flight center left her feeling exhilarated.
Doyle will compete in the Miss Montana USA competition Sept. 15 and 16 in Missoula for the 2019 title. The winner of that pageant will go on to compete in Miss USA.
When asked about her platform, Doyle said she wants to raise awareness about STEM-related fields which needs "young bright minds to bring new ideas."
Doyle said she also wants to encourage people to follow their own paths and not be afraid to go after what they want, even if it raises a few eyebrows or goes against the grain.
"I'm really excited to inspire at least one person to follow their passions," said Doyle.
If she can do that, she said, then she's accomplished her mission.