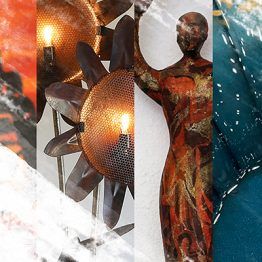 The University of Montana Western Announces Community Art Exhibition
The UMW Fine Arts Gallery is proud to showcase some of the brilliant artists in our Dillon Community in this invitational community exhibition. The show will run from Friday, Oct. 4 to Friday, Nov. 8.
The closing reception for the show will be Thursday, November 7, from 5-7 p.m. and will feature a presentation of the artists with brief statements/Q&A at 6 p.m. Light refreshments will be provided.
Participating Artists Include:
Clare Bailey
Cory Birkenbuel
Lavon Brillhart
Beth Brillhart
Mary Christopher
Steve Cook
Colleen K. Howe
Jesse Scofield
Travis Stufflebean
Cathy Weber
James Wigen
Karen Zaspel
For more information about the Fine Arts Gallery, please contact Aja Mujinga Sherrard at aja.sherrard@umwestern.edu or call 406-683-7313.