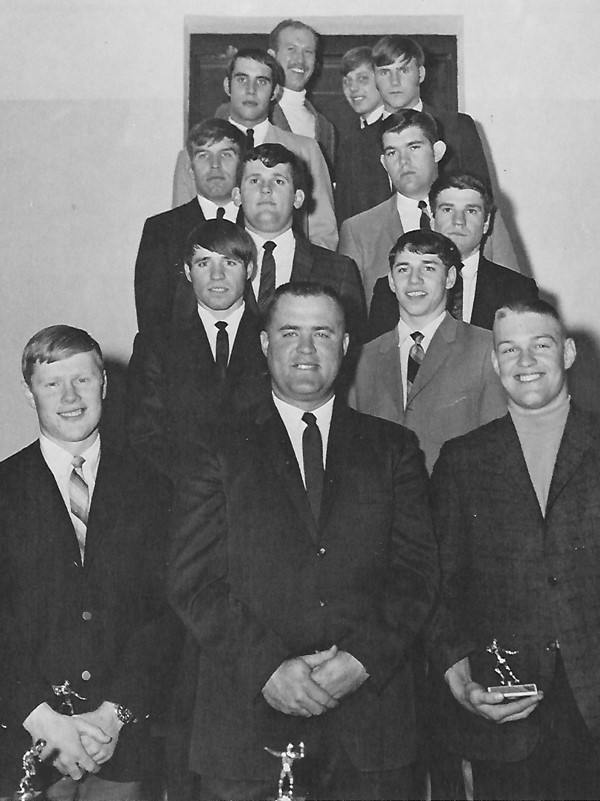 We are just a few hours away from the beginning of the 2019 University of Montana Western Homecoming and Hall of Fame weekend. It all begins with a community and campus Pep Rally and BBQ at the B.A.R.C. (Bulldog Athletic and Recreation Center) at 5:30 p.m.
The first performance of the Montana Western fall rodeo is Thursday at 6 p.m. at the Beaverhead County Fairground. At 7 p.m., the Bulldog volleyball team hosts Montana Tech in a Frontier Conference volleyball match.
On Friday, a new addition to the Homecoming weekend makes its debut, the Montana Western Alumni and Friends Affinity Reunion. The purpose of an affinity reunion is simple, to reunite former Bulldogs with their campus and their former teammates.
The inaugural affinity reunion will honor the football teams, rodeo teams and volleyball teams from 1969, 1979 and 1989 Friday evening at 5 p.m. under the grandstand of the Beaverhead County Fairgrounds.
We'll put our Throwback Thursday spotlight on the 1969 Bulldog football team. Coached by Montana coaching legend Sonny Holland, this team captured the Frontier Conference title. Holland was assisted by Western grads Bernie Bissell and Casey Keltz, two former Bulldog greats.
The Bulldogs posted a 7-1 record for the 1969 season. They dropped their opening game to Ricks College 28-13 and then won seven straight. In those seven games, the Bulldogs outscored their opponents 223 to 50.
Holland was named Frontier Coach of the Year, 11 Bulldogs earned first team all-conference honors and one player earned honorable mention honors. Linebacker Bob Crawford was named the Frontier Conference Player of the Year and was selected to the NAIA Little All-America team. Many of the Bulldogs on the roster are now enshrined in the Montana Western Athletic Hall of Fame.
Holland, a MSU Bobcat football All-American, was making his collegiate head-coaching debut. He made it in true championship fashion, but it was brief stay for Holland. It wasn't long after securing the Frontier title, that his alma mater called and Holland left for Bozeman to take over the Bobcats. He became the second-winningest coach in Bobcat history including the 1976 NCAA, Division II national championship.
The next Montana Western Alumni and Friends Affinity Reunion is scheduled for Alumni Weekend in the spring of 2020.
The original post can be found on the University of Montana Western Alumni Facebook Page.