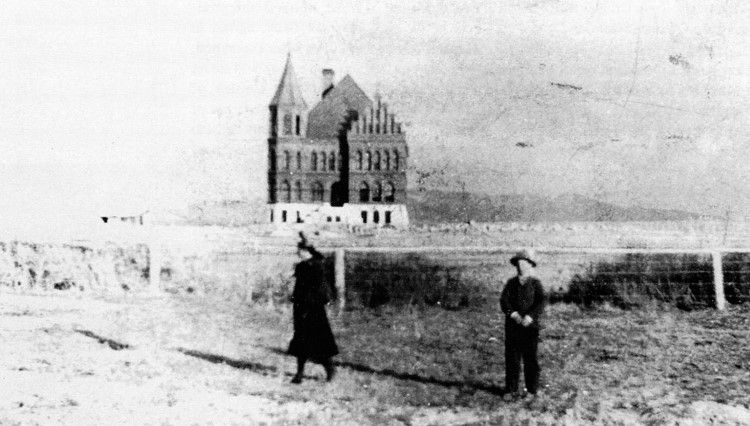 The University of Montana Western is like many colleges and universities across the United States, over the years, it has gone by several different names.
The school was founded on February 23, 1893 as the Montana State Normal School. Due to several 'bumps in the road,' the school didn't officially open for classes until Sept. 7, 1897 with 82 students.
In 1903, the school's named changed to Montana State Normal College, in 1949, the school became Western Montana College of Education, and in 1965, the name was streamlined, now Western Montana College.
In 1988, Western merged under the umbrella of the University of Montana and became Western Montana College of the University of Montana, so much for streamlining!
In 2001, the Board of Regents authorized the name to be changed to the University of Montana-Western. That was fine tuned to the University of Montana Western (please note, no hyphen!).
Now that we've got the name history out of the way, time to explain why Montana Western was once called Montana State Normal College or why teacher education schools were called normal schools.
The answer is courtesy of the Smithsonian Magazine. A curious writer asked that same question in their "ask Smithsonian" column and this was the Smithsonian's answer.
"The phrase is derived from "école normale," which was used for institutions designed to install standards of pedagogy and curriculum in teachers-to-be, says Debbie Schafer-Jacobs, associate curator in the Division of Cultural and Community Life at the National Museum of American History. America's first state-sponsored normal school opened in Massachusetts in 1839. More came in the mid-19th century in parallel with development of public schools, then called "common schools." Beginning in the 1930's, normal schools were calling themselves "teacher colleges."
The school in Dillon was the first normal school in Montana with normal schools later founded in Havre and Billings.
The original post can be found on the University of Montana Western Alumni Facebook Page.