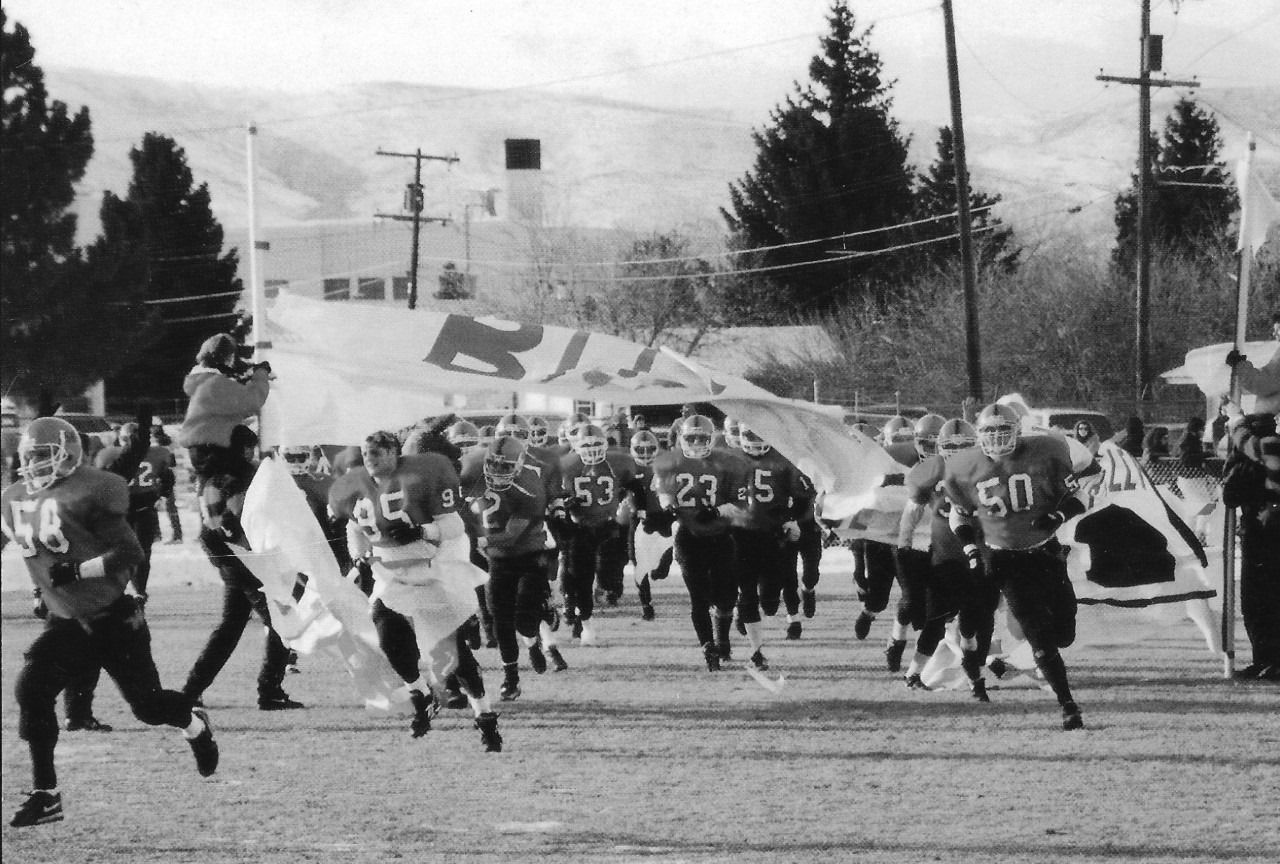 #ThrowbackThursday
The 2019 University of Montana Western Bulldog football team began practice this week in preparation for the 2019 season, the 88th in program history.
College football first kicked off in Dillon in 1924 when the Montana State Normal School (now Montana Western) played a four-game schedule. Head coach for the inaugural season was Bruce E. Hollister. It wasn't exactly a successful debut as the team lost their first three games before downing the Beavers from Beaverhead County High School 12-0 in the final game of the season.
In the Wescolite yearbook wrap-up, that first season was described this way; "All the games were marked by fast, clean playing and none of them were lacking in fury and fighting spirit backed by a grim determination for the team to win."
Over 88 years, the Bulldogs are 250-352-12 with 16 conference championships. Budget woes put a hold on football for the 1937 and 1938 seasons. World War II put a halt on football from 1942 to 1946 and the state eliminated football at Western in 1986 and 1987. Football returned in 1988 under the direction of Mick Dennehy.
The first conference title came in 1947 and the last in 2004. Early Bulldog games were played at the Beaverhead County Fairgrounds. In 1949, the school purchased the land where Vigilante Field was built. This will be the 70th anniversary of Bulldog football at Vigilante Field.
In 1994, the Bulldogs, led by head coach Bob Beers, won their second straight conference title and earned their first ever national playoff berth. Western hosted Glenville State in the first round and won 48-38. That win set up a semifinal road showdown against Arkansas-Pine Bluff.
The Bulldogs lost 60-53 in overtime to the Golden Lions. Highlights of the game were featured on ESPN and for a while, the game was the highest scoring game in NAIA history.
Over the years, many Hall of Fame coaches spent a portion of their career in Dillon guiding Bulldog football. Brick Breeden, Casey Keltz, Mick Delaney, Sonny Holland, George Nelson, Tommy Lee and Bill Straugh to mention a few.
Bulldog football alum have gone on to find success in all phases of the business world. Many football alum were and are teachers and coaches and able to share their experiences with future generations of student-athletes.
Ryan Nourse, a former Bulldog player, is in his sixth season as head coach. He is the 25th head coach in Bulldog football history. Nourse was a member of the 1994 Hall of Fame team. He is on pace to become the all-time winningest football coach in Montana Western history. The 2019 Bulldogs kick off their new season on Sept. 7 at home against Carroll College.
The original post can be found on the University of Montana Western Alumni Facebook Page.