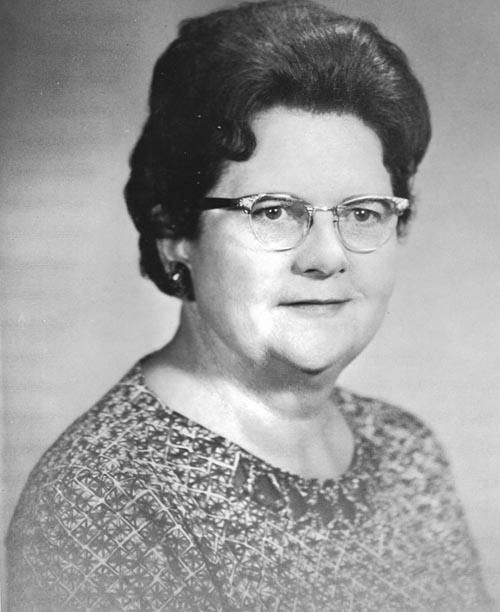 #ThrowbackThursday, Mary Baker Emerick
Mary Baker Emerick graduated from the Montana Normal College (now the University of Montana Western) nearly 100 years ago and retired from teaching at the college 51 years ago. She impacted students during her 43-year teaching career and continues to do so to the present day.
Emerick was born on a small ranch in Madison County and graduated from Butte High School. She made her first appearance on the Dillon campus as a student in 1920 where she obtained a two-year degree in pedagogy.
She later received a Bachelor of Arts degree from the University of Washington, a Master of Fine Arts from Columbia University in New York followed by studies at the University of Southern California (USC) and the University of Southern California at Los Angeles (UCLA).
While in southern California, she also studied at the Chouinard Art Institute, which trained artists for work in the film industry. At this point, she pondered moving away from teaching and moving into the movie industry. Thankfully for countless students, she chose teaching.
After a short stop teaching junior high school in Conrad, Mont. Emerick began her long and illustrious tenure at Western in 1925 with two part-time teaching jobs. One as an instructor and supervisor of Montana Normal College students doing their practice teaching and the other as an art instructor for Dillon elementary students.
The half-time college position gradually evolved into a full-time position and one she held until her retirement 43 years later. The 1968 Chinook yearbook was dedicated to her. She was awarded the title of professor of art emeritus.
Emerick was so much more than just an art instructor and chair of the art department at Western. She established the WMC Art Club and was the club's long-time advisor. She also helped establish a chapter of the Kappa Pi Omicron, a national fine arts fraternity. Emerick directed the art club in starting a student gift shop to generate funds for art scholarships.
She built a reputation of always being available to help students not just in her classes but in other classes as well. She offered support, guidance and friendship to several generations of students.
Upon retirement, she lived in Dillon and practiced the art she loved so much. Emerick did fit in a bit of traveling and visited many of the locations she had taught about.
She passed away in 1981 and left a significant endowed gift to the university that continues to aid students. In fact, her gift was the largest single gift ever given to Montana Western. The endowment is divided into two parts, one for scholarships, and one for books and equipment to be used to further advance the art programs.
The philosophy when establishing the endowment was to ensure that Montana Western art students would have access to a quality fine arts education.
The Montana Western Foundation awards over 40,000 dollars a year in Mary Baker Emerick scholarships to deserving students.
The original post can be found on the University of Montana Western Alumni Facebook Page.