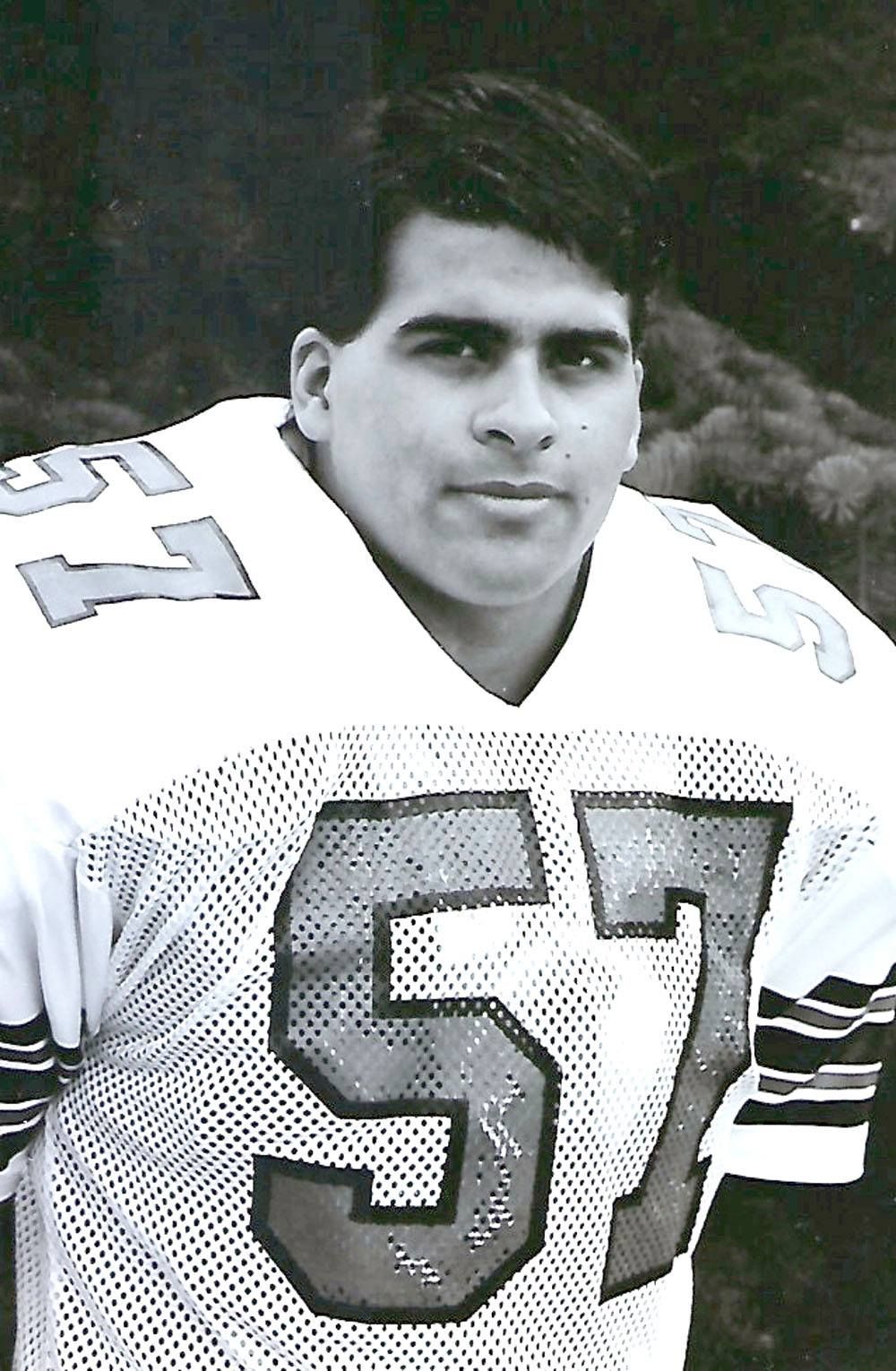 Remember 'Rock Jock' as you read Juan's story!
Juan Lulack took a slight eastern detour on his journey from Plains, Montana to Western Montana College. After earning football all-conference and all-state honors at Plains High School, Lulack accepted a football scholarship to Dickinson State in North Dakota.
Lulack only stayed one year on the plains of North Dakota before returning to Big Sky Country and Western Montana College. At Western, he was part of history on the football field and in the classroom.
Lulack was a member of the 1994 Bulldog football team that captured the conference title and earned the program its first trip to the NAIA national playoffs. The 1994 team was inducted into Bulldog Athletic Hall of Fame in 2007.
Lulack made history in the classroom when he became one of the first three graduates to earn a bachelor of liberal arts and science degree with emphasis in geology.
"Juan Lulack was majoring in football when he came to me looking for a major and telling me he liked collecting rocks,"Montana Western geology professor Rob Thomas said. "He made a very successful business collecting rocks for building stones after graduation."
One dictionary's definition of geology states: "geology is the science that deals with the dynamics and physical history of the earth, the rocks of which it is composed, and the physical, chemical, and biological changes that the earth has undergone or is undergoing."
Lulack has taken his knowledge and passion for geology and turned it into a very successful business, Block Mountain Stone, Inc., in his hometown of Plains.
"He called his business Block Mountain Stone after a project he worked on north of Dillon in his Structural Geology class," Thomas said.
"It is great to be able to live in my home town and have a successful small business," Lulack said. "Having a business that is an active part of the community and creates an economic difference within your home town is something truly amazing to be involved in."
"Stone can be used in a variety of ways such as building stones, paving, retaining walls, dimensional products, plus hearth and mantle stones are just some of the products created," Lulack said. "Building with stone is not just for new construction, but also can be used for homes and structures that are being remodeled to incorporate stone and add to the buildings esthetic value."
In 2017, Lulack joined many Western alumni in the process of giving back as he created the Rock Jock Scholarships. Two scholarships are given each year. One to a female student-athlete majoring in environmental sciences. and one to a male student athlete majoring in environmental sciences.
"He has gone on to give back to his department through two Rock Jock scholarships," Thomas said. "We could not be more proud of "Bat", as he is known by his friends."
Yes, Juan Lulack, WMC Class of 1997, is the Bulldogs' Rock Jock!
The original post can be found on the University of Montana Western Alumni Facebook Page.