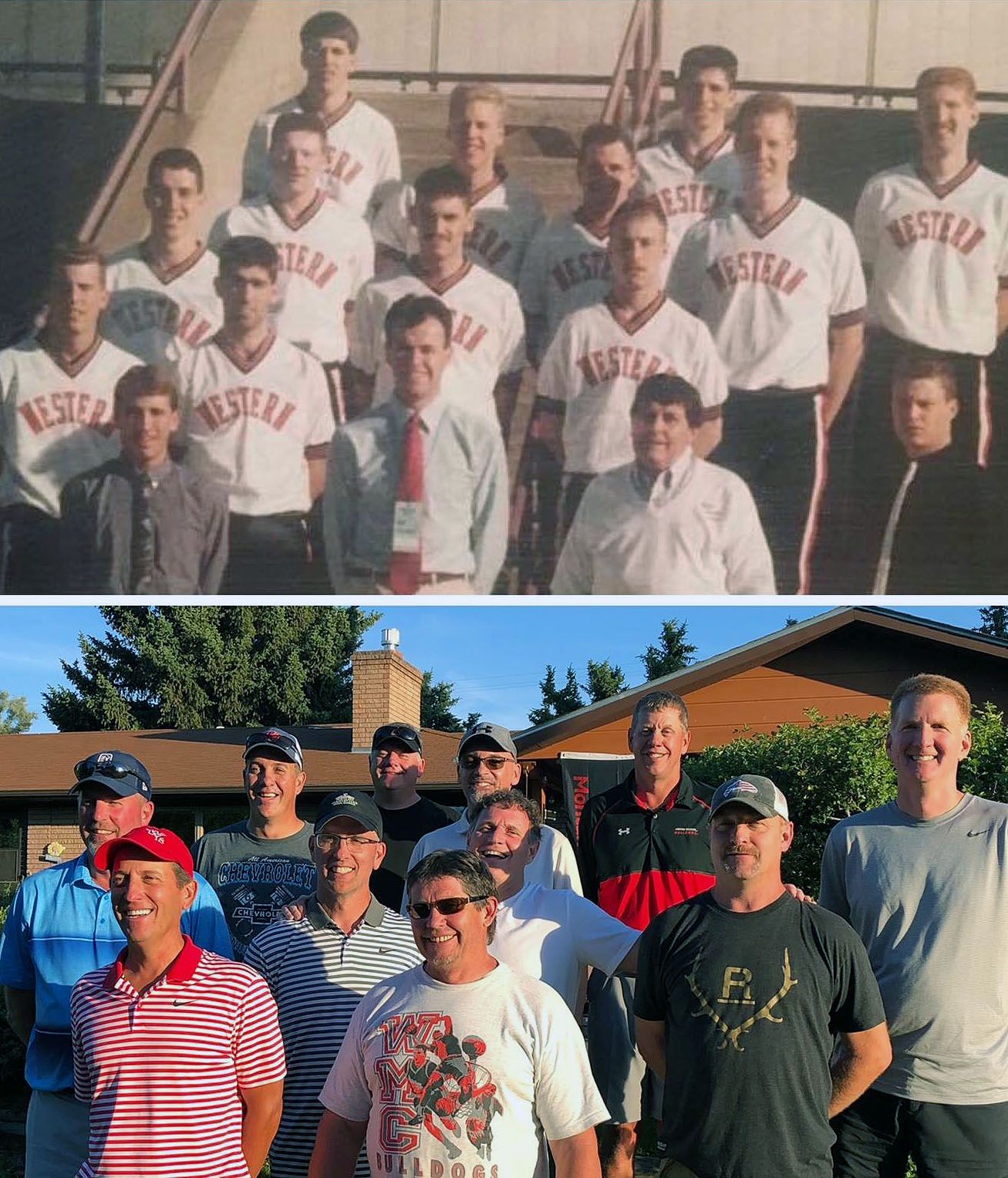 These are definitely strange times! Times that one would expect to see Rod Serling standing in a corner. Strange times yes, but Jeff Elliott, superintendent of Three Forks Schools (Montana), says nothing has really changed, the responsibility of the school is still the same, give the students a quality education.
The classrooms may be empty but the teaching and learning continues temporarily online. With the many new challenges both in and out of the classroom, Elliott knows that a key ingredient in education is a sense of humor.
Inspired by other school administrators producing dance videos to entertain quarantined students, Jeff Elliott and Three Forks schools Tech Director Bobby Lauver (Montana Western '10) produced their own dance video.
Elliott may have been the star of the video, but he said all the work was done by Lauver who produced, directed, choreographed and was the videographer.
That's a bit of background on the video, now a bit of bio on Mr. Elliott and then the video!
A graduate of Jefferson County High School in Boulder, Mont., Elliott graduated from Western in 1989 with a degree in elementary education. He was the second leading scorer (14.4 points per game) on the Bulldog basketball team that won the 1988-89 conference and district titles, and advanced to the NAIA national tournament.
The Bulldogs made noise at the 1989 national tournament when they upset the defending national champions and the No. 1 seed of the tournament, Grand Canyon (Ariz.) 79-65 led by Elliott's 21 points. The Bulldogs lost in the second round to College of Idaho 68-63. The 1988-89 Bulldog team was inducted into the Montana Western Athletic Hall of Fame in 2010.
Elliott's education career began in Thompson Falls, Montana. He moved to Belgrade, Mont. where he taught and coached for 20 years. Elliott was an assistant principal for eight years and a principal for two years at Lewistown, Mont. He is in his second year at Three Forks.
Elliott is a second generation Western education alum. His dad Henry graduated from WMC in 1966 and his mom Shirley is a 1972 graduate. He credits his parents in inspiring him to become a teacher.
Regarding that 1988-89 Bulldog team, Elliott said they all stay in touch with an almost daily group text.
The original post can be found on the University of Montana Western Alumni Facebook Page.