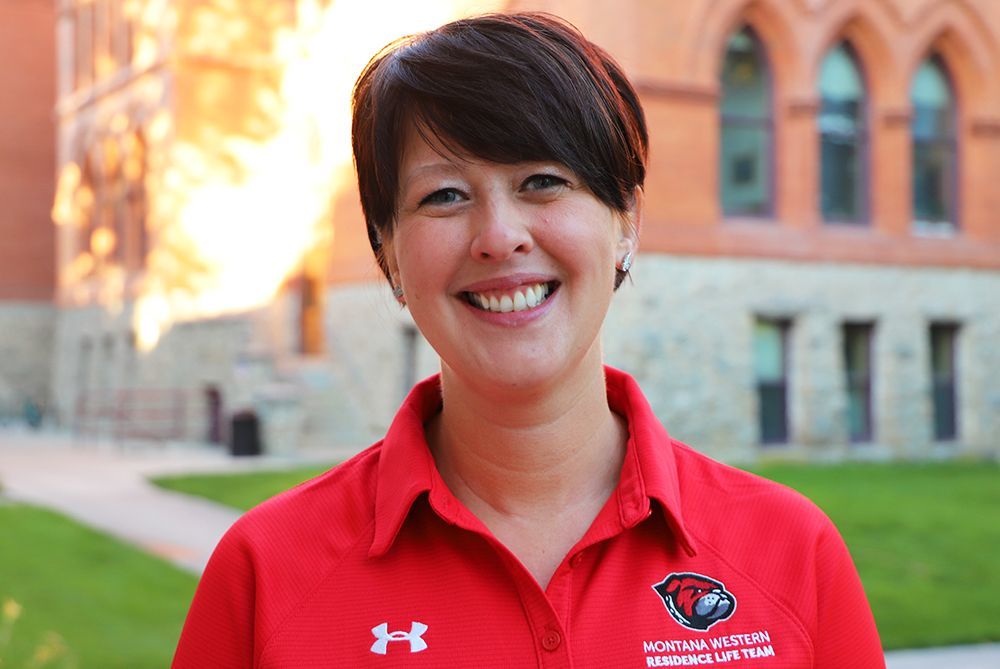 The University of Montana Western congratulates alumni Bonita Bontrager as she joins the Residence Life team once again as the Assistant Director of Residence Life.
A 2008 graduate of the University of Montana Western with a degree in Secondary Education in English, Bontrager then went on to earn a Masters of Educational Leadership & Policy from the University of Iowa.
Bontrager has found herself bouncing between teaching and working in Higher Education. She decided that her calling was in Higher Education. While teaching in the classroom, she enjoyed teaching her students about life skills they could use outside of the classroom. Higher Education allowed her to focus solely on helping students learn and develop these healthy habits and life skills.
When the position of Assistant Director of Residence Life became available at UMW, Bontrager could not think of a better place to be than at Montana Western. Bontrager shared that some of her favorite years of her life were spent at Montana Western and within Residence Life. Being a part of Residence Life gave Bontrager the feeling of being a part of a family and presented her with the opportunity to develop close relationships with her peers. Many memories were made through her experiences with Residence Life, and Bontrager wanted to give that back to today's students and help create an environment and experience that they would look back on as some of their greatest memories.
Holding a slightly different role now than she had while being a student, Bontrager really enjoys seeing the behind-the-scenes work done to create the programs and the events she enjoyed as a student. Bontrager also was quick to note that even though it has been a few years since she was a student at Montana Western, there are still many things that haven't changed. Such as the strong feeling of community, the core values of Montana Western and the dedication and care professors have for the students they teach. Even now, while walking across campus Bontrager is recognized by some of her former professors with the same enthusiasm and friendliness that she remembers.
"A little thing like that is what makes Montana Western a special place," said Bontrager.