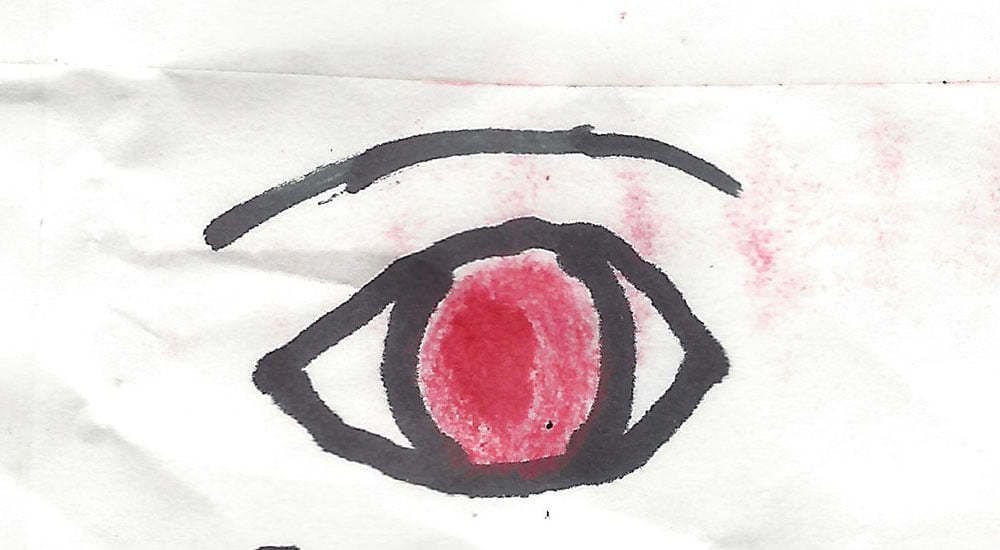 Red-Eye
During the turbulent 60's, when America's college campuses were roiling with restive students raising voices in favor of expanding civil rights, ending the war in Vietnam, giving equality to women, and other crazy hippie notions, Western might have appeared to some a sleepy rural backwater.
But there are subversives everywhere.
One of the favorite weapons of the age was the "underground newspaper", mimeographed leaflets that surreptitiously popped up overnight, scattered across campuses in high-traffic locations, slipped under dorm room doors, stuck under windshield wipers, and piled on tables in Student Unions. The underground paper was pure free speech –a protest march without the march.
For a time in 1967-68, Western had its own – Red-Eye, which published irregularly (some said, erratically) with its anti-status quo rants against (wait for it), the status quo.
We wanted our college to be "better". We wanted the country to be better.
If defenders of a contested campus policy or activity said, "Because that's the way it's always been done," that alone was reason enough to publish. (Many of the new ideas weren't all that revolutionary, but we had to start somewhere.)
Red-Eye did occasionally spark a reaction on campus. Some agreed. Some didn't. A few columnists and editorial writers at the Wescolite took their whacks at the upstart.
Even its staff poet once scorched us in iambic pentameter. You've never quite been put in your place until you've been skewered in something like a sonnet by Tim Pilgrim.
The big question was always, who were these guileless radicals who wouldn't sign their work? Ah, the mystery of it. No mystery, really. It was a way to raise issues without suffering the consequences of bucking the power structure.
Anonymity trumped stupidity, even then. Nobody was going to go on record urging sharing athletic funding between all sports programs and walk into AD Bill Straugh's Econ class the next day.
Nobody knew who Red-Eye was, except us. We knew. Then, we did, that is. Memories today are a bit hazy. We have to plead age if we've omitted anyone in the ensuing paragraphs, so feel free to chime in if you were in on it.
If you're named and it's untrue, not to worry. It's been more than 50 years, so the statute of limitations has surely run out.
I've no idea whose idea it was originally, but I'm pretty sure that it was Lou Parrett, a junior transfer from Montana Tech and a self-described Butte Rat, who came up with the "name" and that he and his pal, Fred Ranney, Alberton, umpired the brainstorming sessions that often ran into the wee hours in assorted dorm rooms.
My debate partner, Howard Holmes, Helena, and I wrote a good bit of the editorial content, kind of ironic in that just a few years later I went over to the dark side and did that for the establishment Wescolite.
As for other contributors, Tim Harlan and Steve Finck, both of Kalispell, and Gerald "Preach" Parsons, Anaconda, likely would have been included in the round-up of the usual suspects. That, lucky for us, never happened.
Red Eye was printed anywhere we could find a copy machine and someone with the nerve to do it. I seem to recall that once or twice, Ray Poston, Kalispell, took on what was a tricky job in the pre-Kinko, pre-Office Depot era. Legend has it that one of our volunteer printers even did the deed right there in the belly of the beast, the basement of Main Hall, using the AV Lab's hand-cranked mimeograph.
Fortunately, not a single copy still exists. Saves us the embarrassment. They say that you go to college to get an education. We did. Though none of us ever again, far as I know, took part in the publication of an underground newspaper, all of us went on to take part in student activism. Some of us even got involved in student government and became part of the "status quo" ourselves, so help me, God.
Ah, but those were happy days, idealism at its crest, college kids out to make the world a better place. We all could, and I know some who did, claim to have been "the" Red Eye as years went by, but truth is, we all were. However, if somebody has to take the rap, let it be …
--Glen Larum
There you have it! Red Eye revealed. By the way, a note on Mr. Larum. His newest work is his memoir "A Longtime Gone." Already garnering great reviews.
The original post can be found on the University of Montana Western Alumni Facebook Page. https://www.facebook.com/UniversityofMontanaWesternAlumni (Facebook Post with photos)