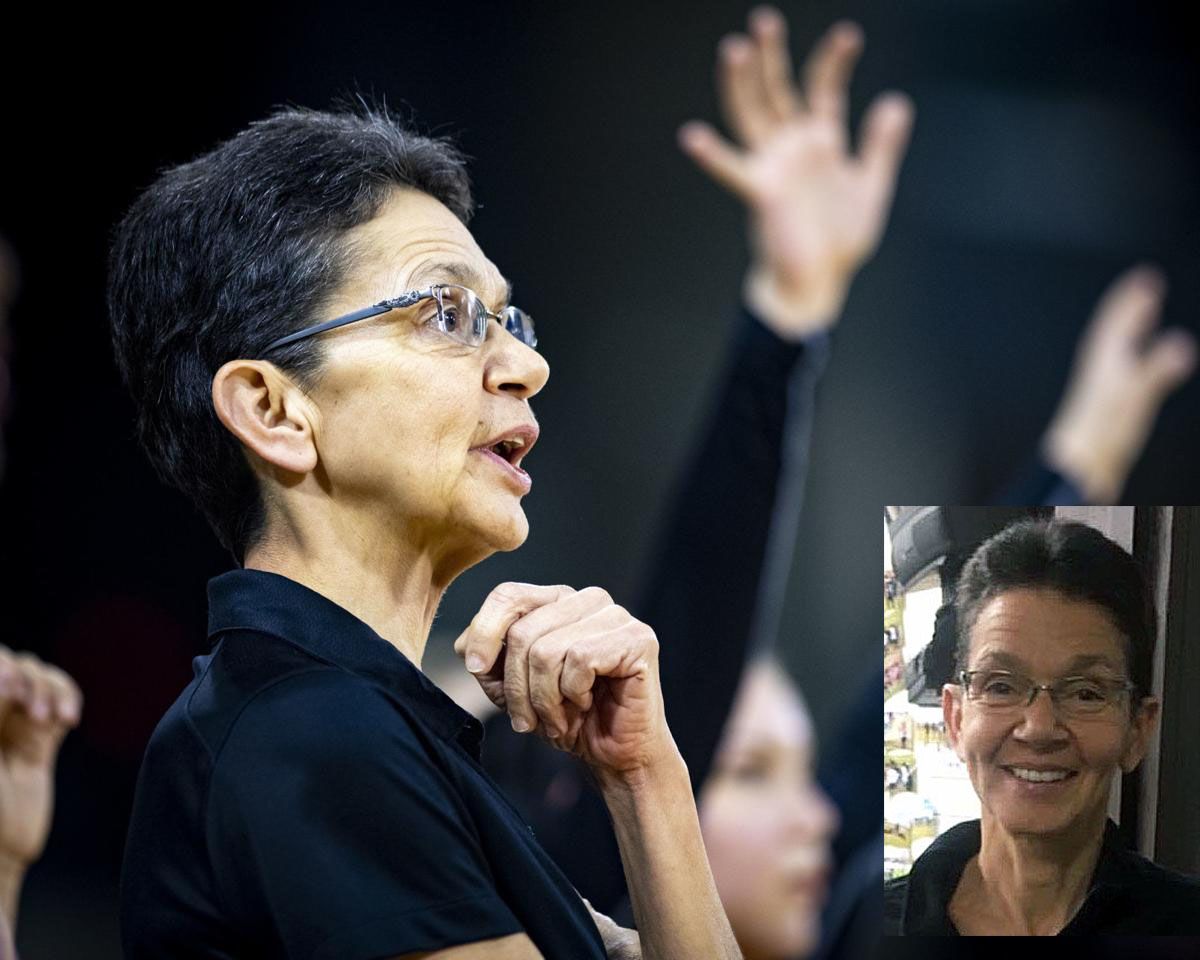 Throwback Thursday; Cindy Farmer, Western Montana College, Class of 1985
Cindy Farmer came to Western Montana College in the fall of 1981. She was part of an amazing recruiting class that Bulldog women's basketball coach Jim Corr assembled.
Four of the six players in that recruiting class were Montana Class C all-staters. Farmer from Superior, Chanelle Cooper from Willow Creek, Molly Malone from Brady and Sharon Schall from Arlee.
Those players were probably on Corr's recruiting radar from their performances during the regular season, but he had a chance for some up-close recruiting in his own gym. Three of the four were competing in the 1980 Class C Western Division girl's basketball tournament hosted by Western Montana College.
Arlee won the title over Superior Saturday night, and then Willow Creek beat Superior in a Monday night challenge game to advance to state with Arlee. It wasn't long before high school rivals became college teammates.
"Two of the recruits that came the same year I did, I actually played against them in high school, like in the championship game," Farmer said in an interview with MTN Sports. "It was always like, you know, how you can't stand them and don't want anything to do with them? They ended up being my best friends. We're still the best of friends."
Farmer majored in both business and, physical education/health, and credits Bonnie Sheriff and Dona Wallace as major role models. She showed her prowess in the classroom by earning academic all-conference honors. Farmer also managed to fit in a stint as sports editor of the campus newspaper, the Wescolite.
On the basketball court, she earned all-conference honors twice. She led the Bulldogs in scoring her junior (15.9 ppg) and senior seasons (15.4 ppg). In 1985, Farmer was fourth in the nation in free throw percentage (85 percent).
She was inducted into the Western Montana College Athletic Hall of Fame in 1996. In that same Hall of Fame class was Farmer's WMC teammate Chanelle Cooper.
Her teaching/coaching career began in Poplar, Mont. where she taught fifth through eighth grade, and coached basketball and track. From Poplar, Farmer moved to Belfry for 10 years where she taught, coached boys and girl's basketball, volleyball and for a time, served as athletic director.
From Belfry, she moved to Hardin where she still teaches and coaches and continues to impress. Farmer coaches girl's basketball and boys and girl's cross country. The Hardin girl's basketball team were Class A state runner-ups three straight years. This past season, they share the Class A title with Billings Central because of the virus suspended state tournament.
Her girl's cross country team has won four-straight state titles. A fifth will have to wait after the suspension of 2020 spring sports due to the Coronavirus pandemic. When asked about retirement, she simply sighed and said, "I'm not ready for retirement."
She was recently named the Montana Coaches' Association's (MCA) Class A Girl's Basketball Coach of Year. The basketball award will have good company in the trophy case. Farmer has won four MCA Cross Country Coach of the Year awards.
I am so happy that I chose to attend Western Montana College after graduating from high school," Farmer said. "It was the right fit for me for a couple reasons. Western was a small school with quality education and a family atmosphere. I was recruited to play basketball by Coach Jim Corr and he is the main reason that I knew I was making the right decision. His passion for the game and the love he had for his players is an attribute that I learned from him and have incorporated in my own coaching philosophy. I thoroughly enjoyed my instructors, my teammates, and the support staff I encountered during my time at Western. Go Bulldogs!!"
Farmer and Cooper were among the many former Bulldogs in attendance at the Metra last year in March in Billings, Mont. when the Bulldogs won the 2019 NAIA, Division I Women's Basketball national championship.
View the post and additional pictures on the Montana Western Alumni & Friends Facebook page here.