Bay - Theo Bay Memorial Book Scholarship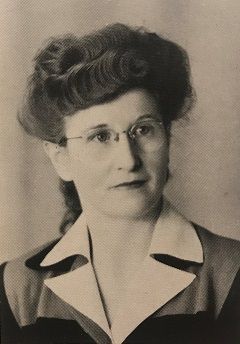 Established by Erica Jones & Blain Wenger, neighbors and friends of Theo in honor of her.
Awarded to a student who enjoys reading and/or is an education major with a reading or special education endorsement.
Bio of Theo E. Bay
Born Aug. 4, 1909, in a little farmhouse near Wing, N.D., Theo was the oldest of five children born to Charles M. Johns and Hazel Ruth Brace Johns. She enjoyed her childhood growing up on her family's prairie farm. In 1928, Theo decided it was time to make her own way in the world and she was elected to her first teaching position in the Florence Lake School District No. 2 in North Dakota, where she taught for two years. From 1930 to 1932, she attended State Teachers College in Mayville, N.D. She then enjoyed some time traveling and several additional years teaching in North Dakota. She first came to Dillon in 1941 after accepting a teaching position in the Blacktail School District No. 27. Theo continued her education at Western College of Education and received her bachelor of science degree in June 1950. That same year, she ran on a Republican ticket for the office of superintendent of Beaverhead County schools, and was elected, serving in this post until 1958. Theo then served the Montana Power Co. as a bookkeeper until 1964. For the next eight years, until her retirement in 1972, she taught school in Philipsburg. Theo passed peacefully in her home on Dec. 30, 2007.