Tessa Walters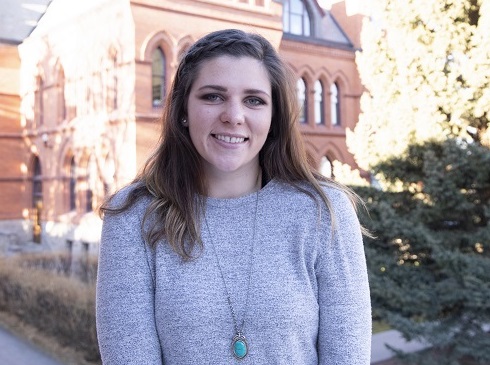 Tessa Walters is the Special Events and Alumni Coordinator for the University of Montana Western Foundation. Her responsibilities are to help plan and organize campus events, contact alumni, and update the facebook page and UMW Foundation website. She believes the best part about this job is hearing the stories from the alumni.
Tessa is from North Dakota, originally from Makoti but moved here from Bismarck. She was a student athlete that graduated with high honors at Dakota College of Bottineau with an Associate of Science degree in 2015. Tessa ended up in Dillon because she dates a Montana Western Alum, Andrew Gilpin. He is currently a student assistant coach for the football team and going back to school for Occupational Therapy. You may remember him as # 94 in football, years 2012-2015. 
Tessa grew up in a small community so she loves the atmosphere of Dillon. Every person she has come in contact with is friendly and welcoming. She is looking forward to working more with the Foundation Office and the University of Montana Western Alumni.