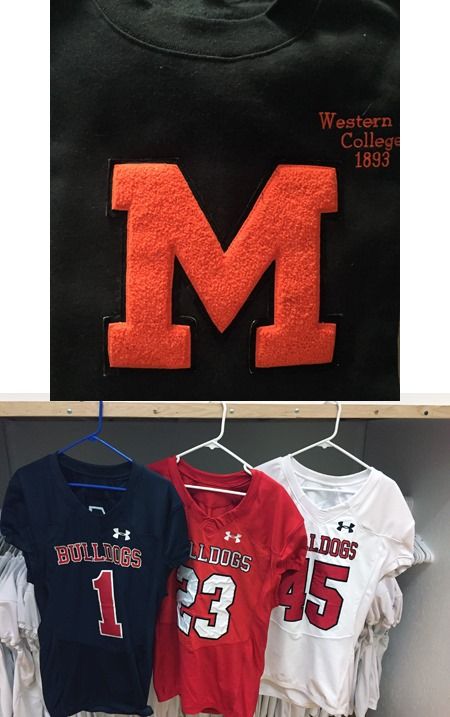 Throwback Thursday, True Colors
In an earlier Throwback Thursday, we learned how the Bulldog was chosen as the school's mascot.
Men's basketball was the first Montana State Normal College (MSNC) officially recognized athletic program. It was organized in 1922 during the administration of Dr. Sheldon Davis. Davis served as president of MSNC from 1919 to 1946.
The team was largely made up of ex-Dillon Beavers organized by player-coach Frank Ryburn. There were no state funds allotted to support a team or competitive athletics. Davis personally funded the program with the understanding he would be paid back in gate receipts. How many years that took is still a mystery.
Team colors were orange and black and the reason for that color choice was basic economics. They were the colors of the uniforms available that could be purchased in quantity in Dillon at that time. That color scheme powered Bulldog athletics for 30 years.
In the fall of 1957, the colors quietly changed to red and white. It was subtlety announced in a football story talking about the "Big Red Line." There is no written down explanation of exactly why the color change. One explanation appeared in the Western Montana College Centennial History Book.
It seems there was a clash of colors with the other schools. Conference opponents' colors were in combinations of green and gold or black and yellow and the orange just didn't provide a good contrast with the yellow and gold. There were no conference schools with red in their color scheme, so Bulldog colors changed from orange and black to red and white.
I like this folk-tale explanation better. When it came time to purchase new uniforms, the school got a much better deal on red and white uniforms than on orange and black uniforms.
It doesn't really make any difference which story is right, the red and white is a color scheme that has seen many Bulldog conference championships, many regional rodeo titles and two national championships. Black and gray uniforms with accents of red and white have be added to the Bulldog wardrobe over the years.
Red and white are the colors of Bulldog Athletics now and for many years to come!
The original post can be found on the University of Montana Western Alumni Facebook Page.