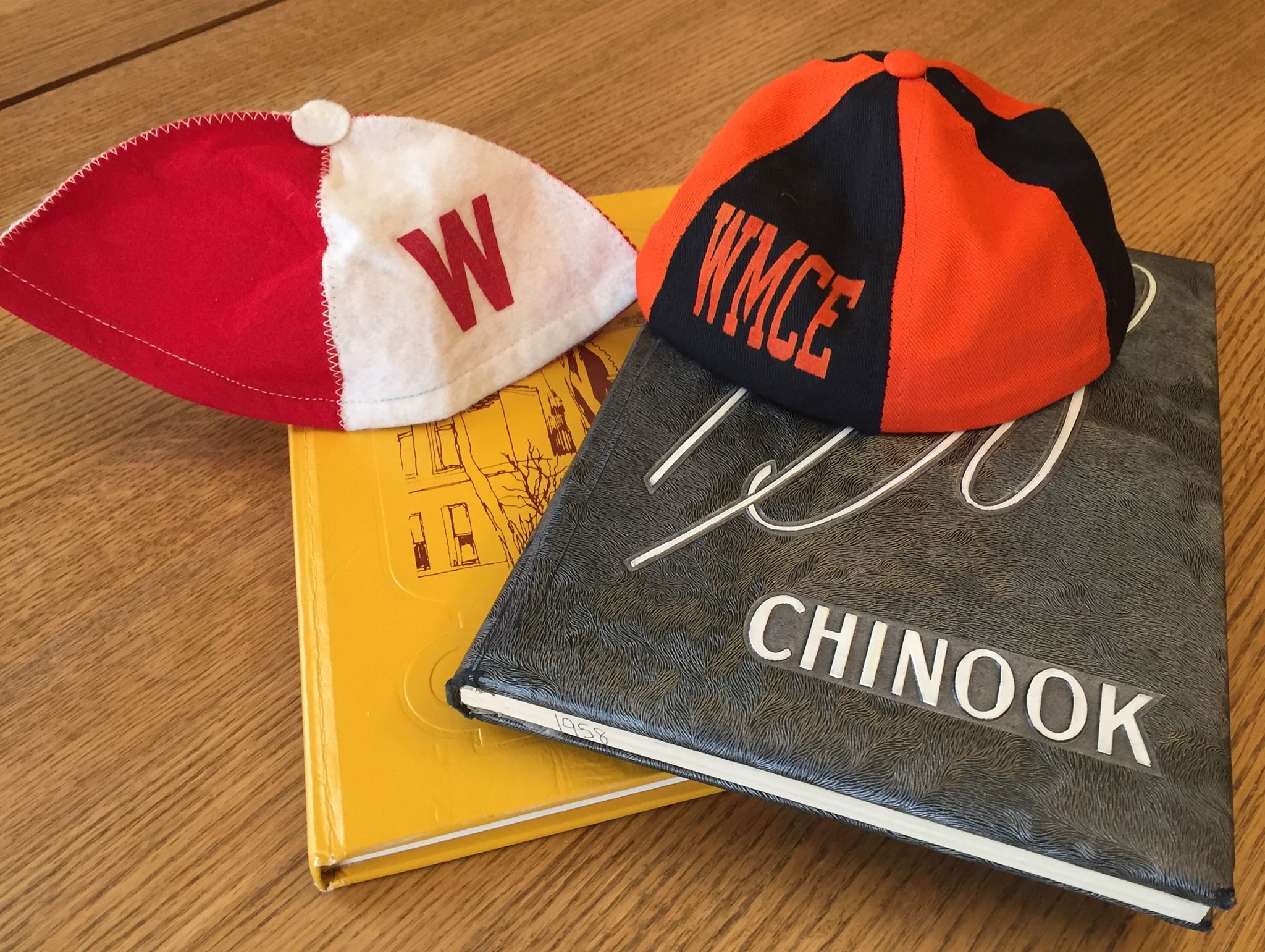 #ThrowbackThursday - Freshmen Orientation
Beginning today, first year students at the University of Montana Western officially become part of the 2019 campus community with four days of activities that include a little bit of everything from fun to need to know info. The orientation schedule is designed to help all first year college students ease into that next phase of their life's journey.
Not much has changed over the years at Montana Western with that first week of school. All first-year students still arrive wide-eyed and eager to begin their college experience. First step now and in past generations was moving into the dorms. For many years, it was campus service organizations such as Circle K and the Spurs who aided that initial first collegiate step.
One thing that has changed is the beanie, or lack of the beanie. Several generations of incoming freshman received a beanie as part of their freshmen packet. That beanie was required attire for all freshmen for that first week of school. Freshmen caught not wearing their beanie were subject to a variety of penalties such as singing the school song or carrying an upperclassman's books to wherever! The days of the beanie ended in the mid-70's.
In a 1960's Chinook, in a story dealing with freshmen orientation week, it was mentioned that incoming freshmen were introduced to 'waiting in line!' Waiting in line to eat, waiting in line to register, waiting in line to get books and sometimes just waiting in line.
For many years, freshman orientation week featured nightly dances in the old Rec Center and later, the Student Union Building (SUB). The SUB dances were held where the Bark n' Bite is now. Local bands would supply the music for the dances, or as they were called then, freshmen mixers. Many life-long relationships began at the freshman mixers.
Other activities included various fun contests between the freshmen and sophomore classes. They ranged from tug-of-war contests to flag football games. The sophomores always won, even if they didn't.
Activities have changed over the years, but the bottom line is that orientation is designed to help all brand-new Montana Western students make a smooth transition from high school student to college student. Except for the beanie!
The original post can be found on the University of Montana Western Alumni Facebook Page.