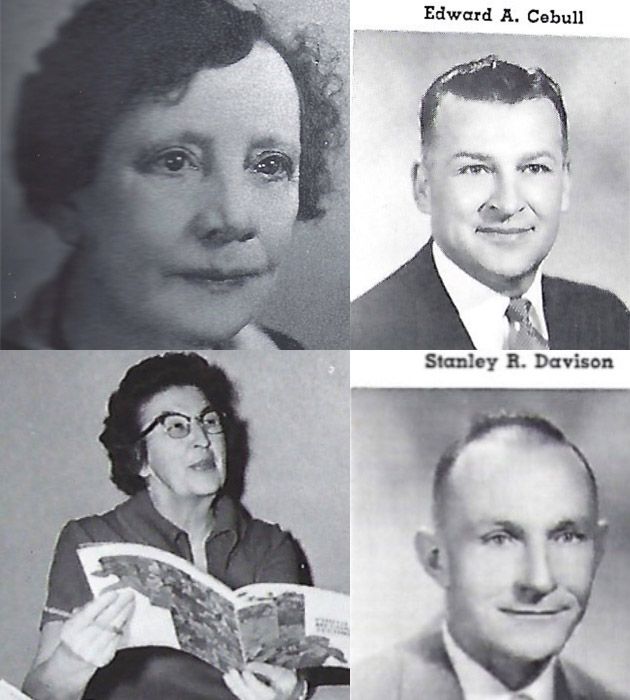 In the early days of the Montana State Normal College, two members of the faculty seem to stand out as favorites of the students. Robert Clark and Lucy Hamilton Carson definitely made their mark with students. The 1911 yearbook was dedicated to Carson. "To Lucy Hamilton Carson who has been guide and our inspiration in all our college days. Clark's classes were entertaining as well as educational. He and his wife opened their home to the students for dinners and activities.
I was a student in the 1970's and I had my faculty favorites as well. Ed Cebull challenged me in my very first college class, American Literature. He issued a point blank challenge to me as he took attendance. I remember his challenge as if it happened yesterday; "Mr. Feldt, are you related to Jean Feldt?" I replied yes, she is my Mom. His reply was the challenge, "I hope (emphasizing the word 'hope'!) you are the same type of student your mother was when she was in my classroom!" One of my favorite memories of him wasn't from a classroom experience, it was him, in his suit and tie, raking the lawn during 'M' Day! Ed Cebull was one of the best!
Another English professor who made her mark on me was Blanche McManus. Blanche was a no-nonsense English professor who preached proper grammar and spelling but she did it in a way that made the learning easy. When I passed the spelling test (then required) on the first try, I should have sent Blanche a thank you note.
I was a history major and was fortunate to have many fine history professors. Although it is hard to pick out just one favorite, I would have to say that Stanley Davidson might inch his way to the top. Stan really made history, in particular, history from this corner of Montana, vividly come alive! When we were discussing vigilante times, I remember one line in particular. He told us hat "a high noon shoot-out was a product of 20th Century Fox and not reality." Away from the classroom, he was a baseball nut. He always had a copy of the latest edition of the Baseball Encyclopedia in office.
I had Henry Stish for only one class, Geology. He opened the class telling us he wouldn't be taking roll. "We paid tuition or our parents paid, if we chose not to attend, it was all on us! It wasn't his responsibility!" Such a simple statement and a great lesson of life!
My favorite professors at Western? I had some good ones! How about you? Did you have a favorite professor during your days at Montana Western or Western Montana College?
The original post can be found on the University of Montana Western Alumni Facebook Page.