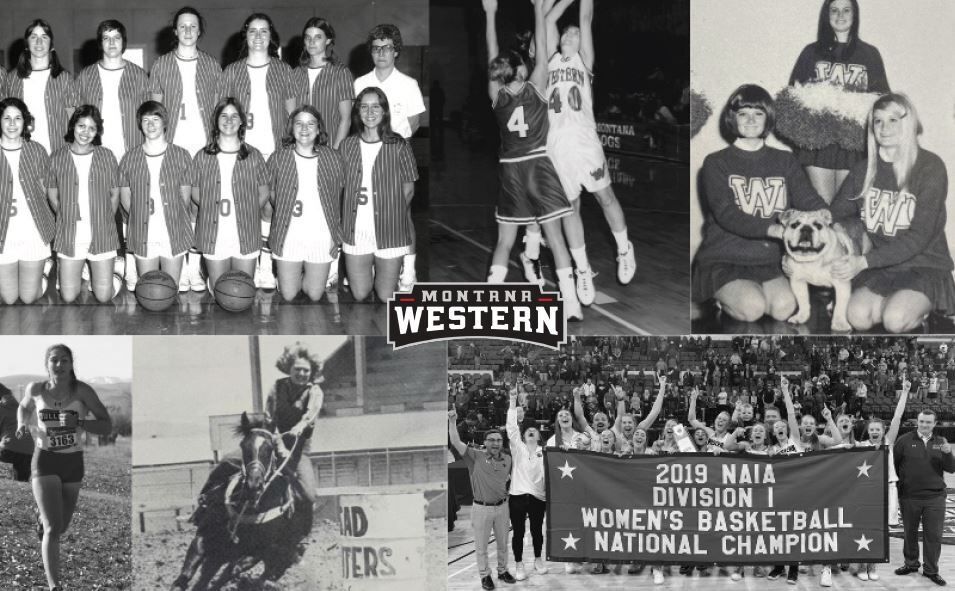 Montana Western (formerly known as Western Montana College), provided opportunities within the university for women to participate in intramural sports. Under the direction of Marjorie Hamer, Elena Sleipcevich and Patricia Warcup, women had the opportunity to participate in a program of intramural activities that included softball, archery, badminton, gymnastics, and college playday. The Sports Board at WMC was also made up of women who also participated in an array of extra-curricular activities that included the PEMM club, WRA, Drill Team, Pep Club, Wings Spurs, Westernettes and Cheerleaders.

Intercollegiate competition for women at Western Montana College waited from its initial try in 1905 until 1971, following the creation of an intercollegiate women's basketball team. This inaugural team of six players had a 4-2 season led by hall of fame coach Dona Wallace.

Over the years, various women's intercollegiate sports teams have been added to the athletics department; including women's volleyball, track and field, cross country, rodeo, cheerleading, and tennis. Today, Montana Western currently has a total of six women's sports that have tallied numerous All-Americans and All-Conference recipients, 32 hall of fame inductees, two hall of fame teams, and the first Montana Western women's basketball NAIA National Championship in 2019.