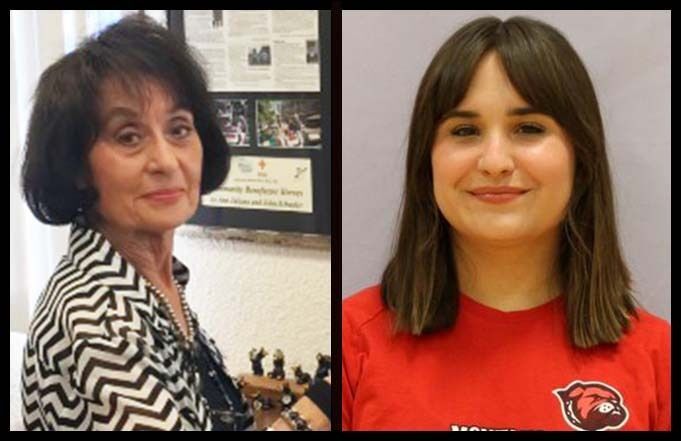 JoAnn Juliano purchased the KDBM-AM and KBEV-FM stations in 1998 and has been a strong advocate for children in the Dillon community and surrounding areas. Her tireless efforts and unwavering support have played a crucial role in nurturing the success of countless young individuals. JoAnn has made a significant impact in our region through the annual school supply and coat drive as well as through her work with the Dillon Development Corporation and many other organizations in the Dillon community.
The $500 award, promoting the importance and opportunities in careers for UMW graduates focused on professional communications, will be gifted annually to a full-time Montana Western student in good standing. Eligible applicants must be high school graduates from Dillon, Twin Bridges, or Sheridan, and have a minimum GPA of 3.0. Applicants must also be English majors with a desire to work in communications or radio.
The 2023-24 KDBM-KBEV Radio Scholarship recipient is Tana Campbell. Campbell is a senior majoring in English with a minor in professional writing. She is also the manager for the Women's Basketball team and the President of the Multicultural Club on campus. Campbell has worked for University Communications for the past three years and plans to continue her education by attending graduate school.
"Thank you to KDBM-KBEV Radio and JoAnn Juliano for this generous scholarship opportunity. Scholarships allow students to fully focus on academics and their future careers. I am very excited to take what I've learned at Montana Western and continue my studies in graduate school. The support of donors in our community has allowed me to accomplish my goals and plan for the future," said Campbell.
"The University of Montana Western expresses its sincere gratitude to KDBM-KBEV Radio for their invaluable support in establishing this scholarship. Together, we are investing in the future of our students and fostering their potential to become leaders and change-makers," said UMW Foundation Executive Director, Roxanne Engellant.
For more information about the KDBM-KBEV Radio Scholarship and the University of Montana Western Foundation, please call 406-683-7305 or email roxanne.engellant@umwestern.edu.