Bender: William S. Bender Memorial Scholarship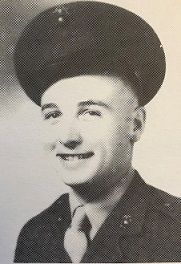 Established by Albert & Ethel Bender in remembrance of their brother William.
Awarded to a Montana student with leadership skills and high scholastic ability who excelled in extracurricular activities in high school.
Bio of William S. Bender
A native of Sumatra, William Bender was born in 1921 and grew up on a farm in that area. Following high school gradutation, he attended Montana Western from 1940-1941 and was an all-around athlete excelling in basketball and track. Bender won the javelin event in the 1941 Montana Collegiate Conference meet with a throw of 170". Following outbreak of WWII, he enlisted in the Marines in 1941 and served as a training officer at the San Diego Marine Base for two and a half years. At the age of 23, he was fatally wounded at Iwo Jima on Feb. 27, 1945.