You'll always know what's going on with your university.
Bulldog Bash and Auction - Purchase Tickets Here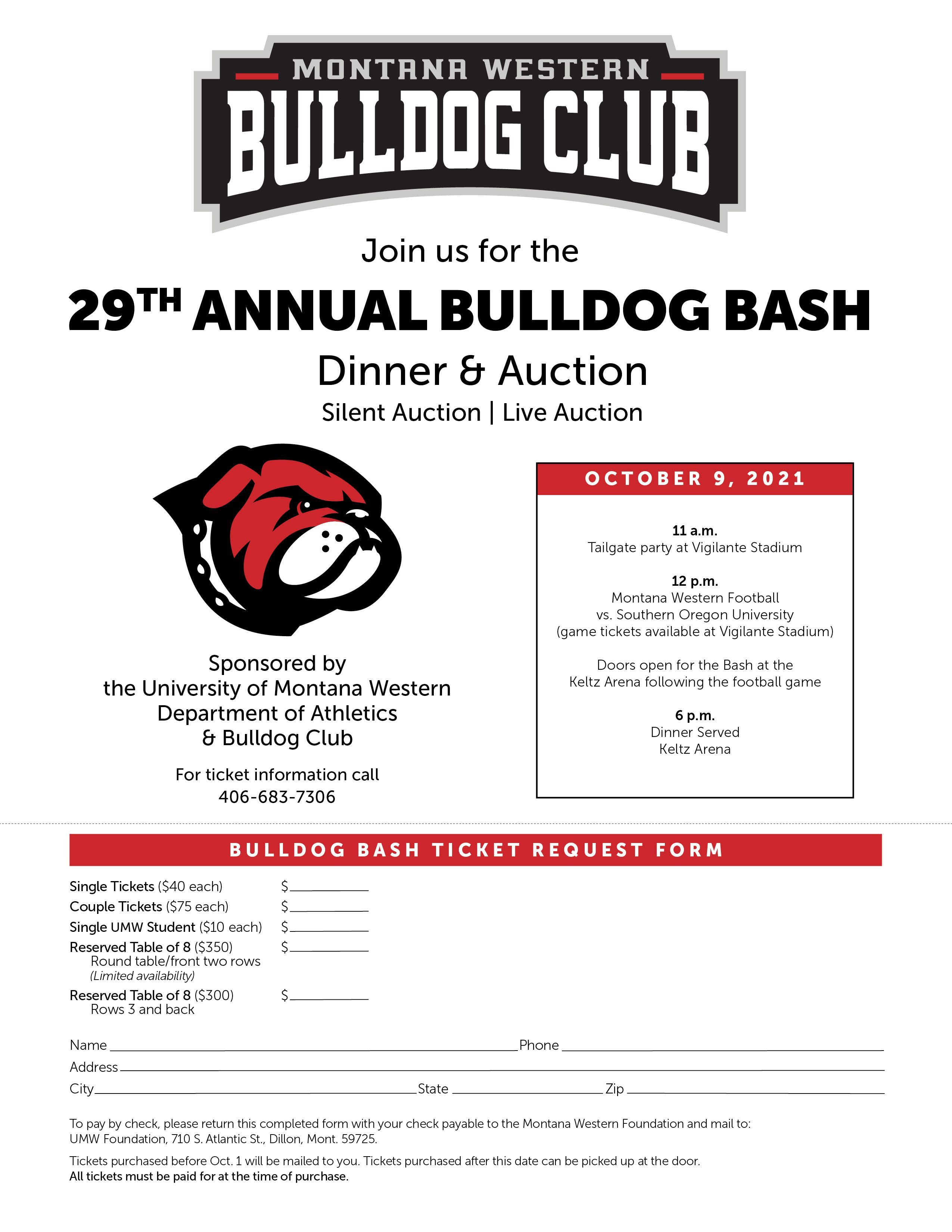 Our major fall event is the 29th annual Bulldog Bash dinner and auction scheduled for Saturday, October 9th.
Funds raised through the Bulldog Bash and other Athletic fundraising events provide scholarship dollars for student athletes, as well as fund projects to enhance our facilities and the student athlete experience. In addition to providing financial support to our programs, this event is a great opportunity for our boosters, community members and student athlete families to connect with our staff.
Saturday, October 9, 2021
Doors Open at 5:30 PM for a social prior to dinner being served at 6 PM.
There will be a silent and live auction and many fun games to join in support of our Bulldog student-athletes.
For ticket information call 406-683-7306 or use the RED event registration button above.