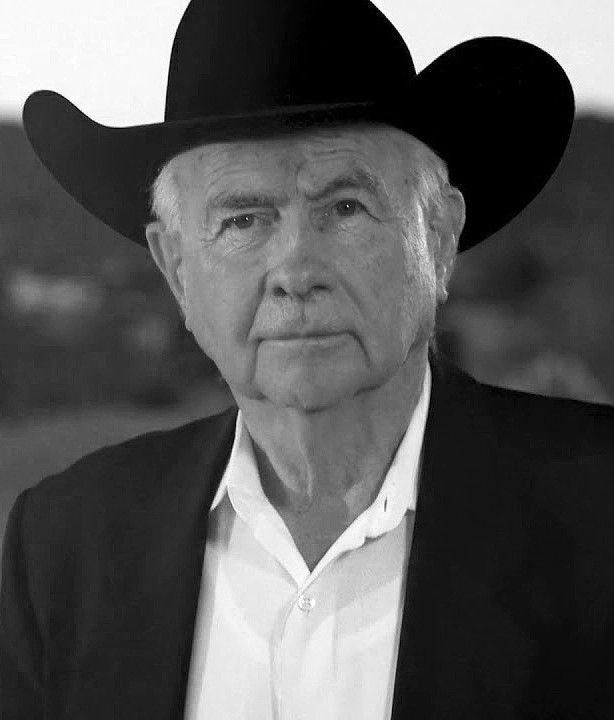 With the University of Montana Western's fall rodeo just a week away, it is only fitting that we throw the spotlight on a true rodeo legend and one of our very own, Shawn Davis. We are also a week away from the 2019 Montana Western Athletic Hall of Fame and spotlighting Davis figures into Hall of Fame business as well. Davis was the first rodeo inductee into the Bulldog Athletic Hall of Fame, inducted in 1989.
Davis was born in Butte, Montana, raised on a ranch outside of Whitehall, Montana. He graduated from Whitehall H.S. in 1959 and began his collegiate career at Montana State in Bozeman. Davis transferred to Western Montana College of Education (now Montana Western) the following year.
At that time, rodeo was a club activity, not a varsity sport like it is now. The Western rodeo club team competed in the Rocky Mountain Region. In his collegiate career, Davis won three national titles and help the Western Montana club team to two third-place national finishes.
He was elected as rodeo club president and those leadership qualities demonstrated then, carried Davis to be a guiding force in not only collegiate rodeo, but to professional rodeo and coaching as well. He showed his all-around abilities, not as a rodeo cowboy, but as a student when he was selected to Who's Who in American Colleges and Universities as a senior in 1962. What a lot of folks don't know is that Davis was a champion Golden Gloves boxer. He was also named Montana's Athlete of the Year.
Davis graduated from Western Montana College with a degree in secondary education. Instead of a classroom career, he pursued a professional rodeo career and it wasn't long before he won his first of three world titles. In 1965, he set the single-season saddle bronc earnings record to win the first gold buckle award.
He had a little bump in his rodeo career when he broke his back in a rodeo in Thompson Falls, Mont. in 1969. After 13 months of intensive therapy and personal discipline, Davis returned to competition and in his first rodeo back, he won the saddle bronc event. Davis qualified to the National Finals Rodeo (NFR) five more times before he retired at age 48. In all, he qualified for the NFR 12 times.
The December NFR will be Davis' last as general manager. He began his G.M. duties in 1986 and under his leadership, the NFR moved from Oklahoma City to Las Vegas and is now one of the hottest and most hard-to-get tickets in all genres of entertainment. Davis said it was originally long and cumbersome and lost parts of the crowd even before the event was over. Now what the crowd sees in the arena and everything behind the scenes has been fine tuned over the years to near perfection.
So, not only did the NFR move, with the help of Las Vegas businessman Benny Binion, to Las Vegas, but the NFR that left Oklahoma did not appear in Vegas. A brand-new, slimmed down version is the one that now fills the Thomas & Mack Arena each December and entertains rodeo fans around the world via live television broadcasts.
Davis coached rodeo for 29 years at the College of Southern Idaho (CSI) in Twin Falls, Idaho. When he took over the program, the resources for a rodeo program were slim. He turned to his rodeo network and through a series of fundraising events, was able to raise the monies that began what is now a very successful college rodeo program. Remember his Golden Glove days, well some of his more successful CSI fundraisers paired boxing and rodeo.
He was also in the brain-trust that moved the college national finals (CNFR) to the status it is now and helped generate corporate dollars for scholarships for the student-athletes competing in college rodeo.
Davis served as president of the Professional Rodeo Cowboys Association (PRCA) and on the PRCA board. He was inducted into the ProRodeo Hall of Fame in 1979 and is the recipient of the 2011 ProRodeo Hall of Fame and Museum of the American Cowboy's Legend of ProRodeo award. He is listed as one of the Wrangler NFR 60 Greatest of All Time.
Davis may be retiring from his general manager duties at NRA but don't say retirement. Maybe slowing down just a bit. He is actively involved as a trainer for thoroughbred racehorses and that will keep him busy. And of course, traveling with wife Jeanna to visit and stay in touch with family.
Shawn Davis, class of 1962, the University of Montana Western is proud of you!
The original post can be found on the University of Montana Western Alumni Facebook Page.