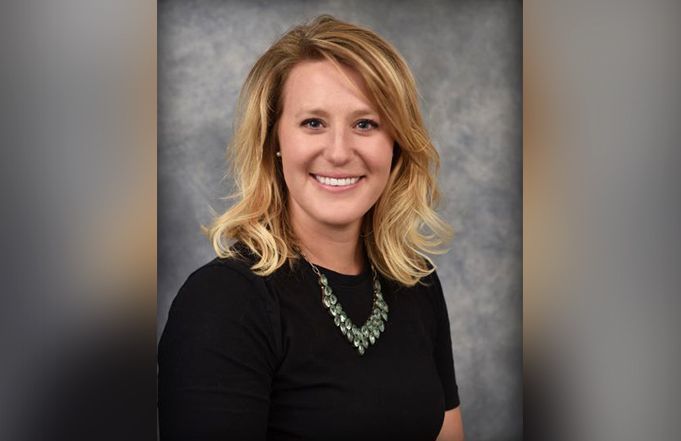 Jones earned her Bachelor of Science Degree in Nutrition and Dietetics from Concordia College in Moorhead, Minnesota and is currently pursuing an MBA from the University of Montana. She holds certifications as a Registered Dietitian from the Commission on Dietetic Registration and as a Licensed Nutritionist from the Montana Board of Medical Examiners. In 2011, she completed a food service management dietetic internship accredited through the Academy of Nutrition and Dietetics in Sarasota, Florida.
She was named the 2014 Young Dietitian of the Year from the Montana Academy of Nutrition and Dietetics and has presented at the National Association of College and University Food Services Regional Conference.
"We are excited to welcome Tara Jones to the Montana Western Bulldog Family. Her exceptional experience and educational background in food service will help us move our dining program to new levels and continue to meet the needs of our students, faculty, and staff," said Senior Director of Auxiliary Services, Mike Piazzola.
During her professional career, Jones has served as the Ravalli County High Risk Dietitian, the School Nutrition Specialist for the Montana Office of Public Instruction, and most recently as the Registered Dietitian Nutritionist for Montana State University.
"I'm excited about coming to Montana Western for so many reasons. I'm looking forward to getting to know faculty, staff, students, and community members by sharing great meals together. I'm also thankful for the opportunity to raise my family in a welcoming, tight-knit Montana community," said Jones.
Jones will be taking over for Cheri McCarthy, who is retiring after over 30 years at Montana Western.
"I began my career with Western Montana College in 1988 as a cook. As time went by, I knew I was destined to stay. I have met and worked with many wonderful and interesting students, friends and coworkers. I will cherish the memories I have for the rest of my life. I know that this new chapter in my life as well as the future of UMW Dining Services will bring many exciting and positive changes. I wish only the best to Tara and the staff of Dining Services," said McCarthy.
"I want to thank Cheri McCarthy for her 33 years of excellent service to Montana Western. She has been the heart and soul of our dinning program and she will be missed. I wish her nothing but the best in her retirement. She has earned it!" said Piazzola.
Jones will begin her new position as Director of Dining Services on October 27, 2021.
In the interim, Katie Hartman and Deb Waller will be managing the day-to-day operations of Dining Services with Senior Director of Auxiliary Services, Mike Piazzola.