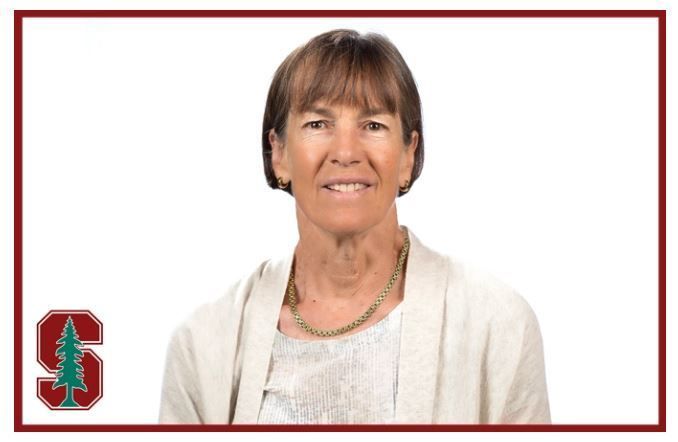 VanDerveer has cemented herself as one of the top coaches in the history of the sport, both collegiately and internationally, and is a member of both the Naismith Memorial Basketball Hall of Fame and the Women's Basketball Hall of Fame. VanDerveer has been an ambassador for both Stanford University and the sport of college basketball, enjoying an unprecedented level of success through an energetic and positive approach to the game. 
In addition to her accomplishments as a coach and the talent and determination of the team, which landed another Final Four placement for Stanford Women's Basketball this spring, VanDerveer pledged to donate funds for humanitarian relief efforts for Ukraine based on $10 donated for each successful three-point shot, from every team in the NCAA women's tournament from beginning to end. Her 1996 Olympic champion U.S. national team played in Ukraine several times, facing the Ukrainian national team in the capital city of Kyiv in advance of the Atlanta Games.
Prior to coming to Stanford, VanDerveer served as head coach for a combined seven seasons at Idaho and Ohio State. She has been the head coach at Stanford for over 35 seasons. 
VanDerveer is a 1975 graduate of Indiana University, where she was a dean's list scholar for three years and a sociology major. While at Indiana, VanDerveer held one of the starting guard positions for three years on the women's basketball team. She was inducted into the Indiana University Hall of Fame in 1995. A Boston native who grew up in upstate New York, she is also a published author. Her book, Shooting from the Outside, which chronicled her 1996 Olympic and National team experience, was released in September 1997. 
VanDerveer has also been a vital benefactor to Montana Western's tribal college partnership program with Blackfeet Community College and Little Big Horn College. 
"We are very excited to welcome Coach Tara VanDerveer to our campus and are appreciative that she will be able to share some of her inspiring experiences with our graduates," said Montana Western Chancellor, Michael Reid. "We are so fortunate that she will be here to celebrate our students' accomplishments during this year's Commencement ceremony."
Montana Western's Commencement Ceremony will begin at 10 a.m. in the Straugh Gymnasium on the UMW campus on May 7. For more information, please contact the Montana Western Registrar's Office by calling 406-683-7371.