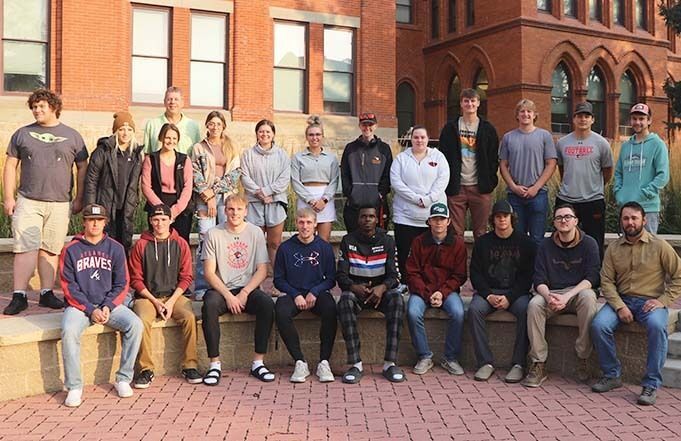 As a global business and technology solutions provider, Speridian Technologies and its 1,500+ business and technology experts help clients modernize their businesses through digital transformation. The New Wave program was founded to provide technology-focused career opportunities in southwest Montana.
Designed to give participants an immersive experience in several technology and business-related disciplines, including Project Management, Business Analysis, and Account Management, participants learn these disciplines through assignment-based learning, job shadowing, client-facing projects, and certifications.
Cory Creighton, UMW alumnus and Director of the New Wave program said, "The University of Montana Western is a great place to recruit talent because the university is producing high-quality graduates just a few blocks away from our Dillon office. We're excited to continue the strong partnership we have with Montana Western by offering this innovative program."
New Wave participants work closely with members of the Speridian leadership team from functions across the company. This allows Speridian's leaders to meet and observe the participants through shadowing or other training activities. Upon successful completion of the program, New Wave participants may be offered job opportunities.
UMW student participant, Tori Anderson, reflected on her time in the program. "I liked the opportunity to grow quickly within Speridian. There is a lot of potential to build a career while doing the things I love to do."
"UMW is grateful to partner with Speridian to offer experiential learning opportunities that give our students real-world insight into business and technology that they can carry forward into their future careers," said Kevin Engellant, Professor of Business at Montana Western.
Kate Ferris was raised in Dillon, Montana, and graduated from the University of Montana Western with a degree in Business Administration and a minor in Web and Digital Media.
"Joining the New Wave program completely changed the trajectory of my future. The learning opportunities have given me experience that I would not have received anywhere else. I have learned new skills in business processes, software, collaboration, and so much more. I feel this program has greatly elevated my future career potential."
For many graduates, New Wave is an opportunity to enter a completely new domain of work. UMW student, Coy Sands, heard about the New Wave program from a friend on the football team and had this advice for those thinking of applying.
"People interested in a program like New Wave should not be afraid to try something new. I had no experience in the tech industry but at Speridian, the people were always willing to help and provide guidance."
Montana Western students interested in applying for the 2023 New Wave program are invited to send a resume to Program Director, Cory Creighton: cory.creighton@speridian.com.