Armstrong: Ed and Eileene Armstrong Education Scholarship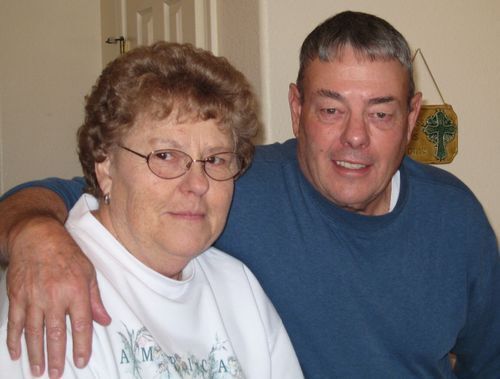 In loving memory of Ed and Eileene Armstrong, a scholarship has been established at the University of Montana Western in Dillon, Montana.  The Ed and Eileene Armstrong Education Scholarship will consist of one (1) $1,000 award annually. 
The selection criteria shall be as follows:
•    Recipient must be a graduate of a Montana high school
•    Recipient must have a GPA of 2.5 or higher
•    Recipient must embody the spirit of Ed and Eileene: strong work ethic, community-minded
•    Preference to a student who has need
•    Preference to a student majoring in Education, but should a qualified student be identified that is not an Education major, the family may consider. 
Ed and Eileene were raised near Whitehall, Montana. Ed graduated from Whitehall High School and by-passed a football scholarship to join the Air Force. He trained as a medical technician, eventually stationed near London, England. Following his father's death, he was honorably discharged and returned to the ranch in 1959. Eileene graduated from Butte High School in 1953 and received a teaching degree from Montana State Normal School in Dillon in 1955. Eileene taught in the Butte Public School system for approximately 6 years followed by 2 years teaching in Reno Nevada. She returned to Montana and married Ed on June 29, 1963.  They settled in Cardwell and began a family. In 1968, they moved to Dillon as Ed was finishing an Education Degree from Western Montana College.
After graduation, Ed taught science and history in the Dillon School system for 29 years.  During this time, he also coached basketball and baseball. During their 47 years in Dillon, Ed and Eileene were active in the community in a myriad of ways.  Ed also served as the official scorekeeper for Western football and later for Beaverhead County High School boys' and girls' basketball for over 20 years. 
Eileene educated generations of students in the Butte, Whitehall, Dillon and Melrose school systems until retiring at the age of 65.  Over a span of 45 years, including a 12-year period during which she substitute taught in Dillon, she was in the classroom for over 35 years. During this time, she returned to school as a student and received her Bachelors of Education degree from Western Montana College.  
Ed and Eileene embodied a spirit of giving to their community. They worked-hard to make a difference in the lives of their students and their community and this scholarship will be awarded to a Montana graduate who possesses those same qualities. We are grateful for the opportunity to honor two of Beaverhead County's most loyal and dedicated educators.
RETURNING STUDENT OR NEW STUDENT