Arnott: Connor Arnott Memorial Scholarship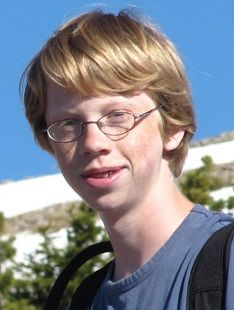 Established by Connor's family in remembrance of him.
Awarded to a student interested in environmental science with a preference to Stevensville High School or Lone Rock School graduates.
Bio of Connor Arnott
Connor was born on Aug. 14, 1996, in Missoula, to his parents, Shane and Mary Arnott. Connor was an avid learner who thrived on reading. He was passionate about his studies and was interested in astronomy, physics and cryptozoology. Connor attended and graduated eighth grade from Lone Rock School. During graduation ceremonies, he received the American Legion Award which easily complemented his trip to Washington, D.C., in attendance of the Junior National Young Leaders Conference. In Connor's words, he led quite a life. He quietly followed the rules, had a happy childhood and experienced many things that most kids his age never saw. He saw the mountains united under lightning and snow in June, the splendor of our nation's capital in the late fall and the moon spill a yellow glow across the deserts of Moab.