Bender: Albert & Ethel Bender Scholarship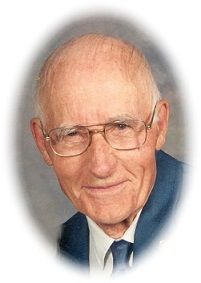 Established by Albert an alumni of Western and lifelong educator.
Awarded to a Custer County high school or southeastern Montana highs school graduate; preference to student athletes.
Bio of Albert Bender
Albert was born along with his twin sister on November 28, 1909 near Friend, Nebraska, the son of George and Amelia (Bott) Bender.  At the age of 4 he came to Montana where he attended grade and high schools at Sumatra and completed a B.Ed. degree at Western College in Dillon, Montana (1940).  Later he completed the M.S. degree at Eastern Montana College in Billings, Montana. Ethel was born on March 5, 1910 at Nye, Montana, the daughter of William and Isabel Stewart Guthrie. She grew up on her parents farm four miles north of Absarokee, Montana and graduated from the Absarokee High School. She decided to become a teacher and graduated from Eastern Montana College in Billings. On August 23, 1941 he married Ethel Blanche Guthrie of Absarokee, MT.  Ethel and he met while attending Western Montana College during the summer of 1938. Ethel taught rural schools in Stillwater County then for two years during WWII she was a timekeeper at Boeing Aircraft Co. in Renton, WA.  Albert served as principal at Washoe, MT while teaching grades 7 & 8 and coaching basketball.  He was a teacher and acting principal at Park City, Montana, and at Laurel he was principal of the North School.  In Miles City he served as principal of the Lincoln School the first seven years; then he served as principal of Lincoln and Highland Park schools the following two years; and finally one year as principal of Jefferson and Highland Park schools.  Albert did much private tutoring without pay in order to help boys and girls learn and succeed.  That was his hobby. Ethel, age 96, passed away on Jan. 2, 2007 and Albert passed on Jan. 7 2013 at the age of 103.