Bierrum: William C. Bierrum Memorial Scholarship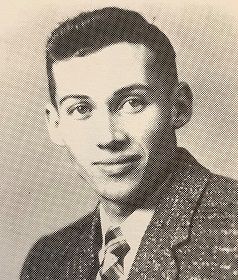 Exemplifying conspicuous achievement in both academics and athletics, this award commemorates a former Western student who, prior to his death in 1978, has established a highly successful architectural firm in Kalispell. Established by his parents William J and Stella G. Bierrum.
Awarded to a worthy athletic student.
Bio of William C. Bierrum
William C. Bierrum was born in Dillon, graduated from Beaverhead County HS in 1954 and attended Western Montana College in '54 & '55. He transferred to Montana State University to complete his architectural degree in 1960 and worked briefly with a Billings firm following graduation.
Mr. Bierrum was a prominent Kalispell architect for over 15 years and during that period twice toured Europe to study building styles of that continent. His untimely death occurred at the age of 42, closing a brilliant professional and civic career.
He was married to Janet and had one son Christopher.