Business & Technology Bill O'Connor Scholarship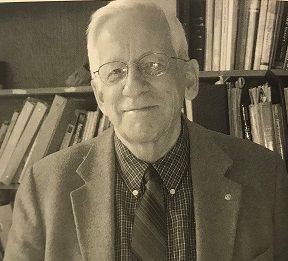 In memory of Bill who taught at Western and was instrumental in the development of the Montana Western business department. Bill came in 1976 as a social scientist teaching economics and there was no business department. Through his hard work and leadership, the department was developed and has evolved as a nationally recognized program.
Awarded to student whose major is business, industrial technology or tourism and recreation. Must have a minimum 2.0 GPA and have evidence of leadership and/or service on campus or in the community.
Bio of Bill O'Connor
Bill was born on April 20, 1936 in Culbertson, Montana, to Leo and Caroline (Cattaneo) O'Connor. He was the youngest of 17 brothers, sisters and cousins who grew up together on a cattle ranch in northeastern Montana. He attended the O'Connor Country School on the ranch, and St. Thomas Military Academy in St. Paul, Minn.,for his high school education. After receiving his diploma in 1953, he attended college and received his B.S. from Montana State University. He was employed by the Montana Highway Department as a civil engineer until 1964. From 1964 to 1968 he attended the University of Minnesota and studied Economics. While in the Twin Cities, he met Margo Ashton, and they were married on December 27, 1967. He returned to graduate school in 1969 at the University of Colorado and received his Ph.D. in 1975. Upon graduation he and his family moved to Dillon, where he worked for the University of Montana Western until his retirement in 2008. William C. "Bill" O'Connor died peacefully at Barrett Memorial Hospital in Dillon, Montana, on June 16, 2015, at the age of 79.