Cebull: Edward Cebull Memorial Scholarship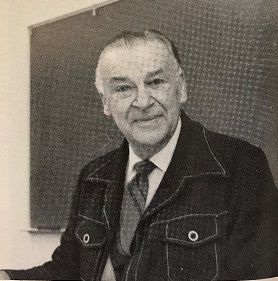 Established by the Cebull Family in memory of Ed who earned a Bachelor of Education degree in 1940 from Western. He was acclaimed as one of the most highly revered and respected staff members in Western Montana College's long history. Professor Cebull retired in 1981 after a 23- tenure with the WMC English Department.
Awarded to an English education major with a minimum 2.0 GPA who volunteer in Montana Western activities. Preference given to an in state student.
Bio of Edward Cebull
A native of Klein, he enrolled in Western and earned a Bachelor of Education degree in 1940. Following brief teaching posts at Deer Lodge, Boulder and Havre, he served four years in the US Army. 
After completing a Master's degree in English at the University of Montana, he resumed his teaching career at the University of Idaho and later was employed by the G&C Merriam Co as a public relations representative.
He returned to the Western campus in 1958 and during his tenure studied toward a doctoral degree at the University of California and Univeristy of Pacific.
He dedicated his life to Western Montana College, his students and his community. He served two terms as president of the WMC Alumni Association and was voted to the ranks of Western's "Outstanding Alumni" following his death in 1983.