Dunfee: Kristen Lynn Dunfee Memorial Scholarship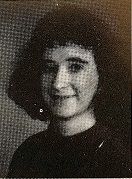 Established by her parents Skip and Jeanne Dunfee and members of the Dunfee family in remembrance of Kristen.
Awarded to a Montana high school graduate who plans to teach in Montana and is based on leadership, citizenship, need and scholarship.
Bio of Kristen Lynn Dunfee
Kristen's family knew they wanted to do something that would create a lasting legacy for her. The Dunfee family established the Kristen Lynn Dunfee Memorial Scholarship to impact future teachers, just as their beloved Kristen had planned to impact a lifetime of students. Kristen was born February 7, 1971. She was educated in the Butte Public Schools, graduated from Butte High School and received her degree in Elementary Education from the University of Montana Western (formally known as Western Montana College) in 1992. Kristen taught kindergarten for 2 years at Idaho Hill Elementary and was preparing to teach at Priest River Elementary at the time of her passing. Her love for teaching came from her kind, gentle, caring nature. Kristen's legacy lives on through this scholarship that assists students just like her. Those with a passion to become an educator and make a difference in the lives of their students. Kristen's scholarship is awarded to an Education major who is a graduate of a Montana High School. Additionally, it is awarded on the basis of leadership, citizenship and need. It is not only a celebration of Kirsten, but teachers and the impact they have every day on their students.