English: Robert & Carol English Memorial Scholarship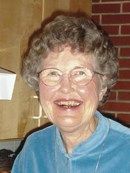 Established by the English Family.
Awarded to an English major student who is full time and in good standing.
Bio of Carol & Robert English
Carol was born Feb. 12, 1929, in Benge, Wash., to William and Bertha Stephenson. The hard work and challenging times that shaped her life there helped make her a blessing to the many lives she touched. Her family later moved to Portland, Ore., where she graduated from high school. Carol went on to attend Pacific University in Forest Grove, Ore., where she was a journalism major. It was there that she met the love of her life, Robert English, a naval reservist attending optometry college on the GI Bill. They married on Nov. 24, 1948, just a few months before her 20th birthday. While in Forest Grove she worked as the society editor for the Forest Grove News-Times. After a year in Sidney, Mont., Carol and Bob moved to Dillon in 1953, and took over an optometry practice. In 1990 Bob lost his battle with cancer. She continued with courage, unselfishness, and great strength, despite a debilitating car accident in 1994, where she nearly lost her life. God gave her the gift of an incredible memory and she became the family's treasured historian.