Feldt: Jean Feldt Memorial Scholarship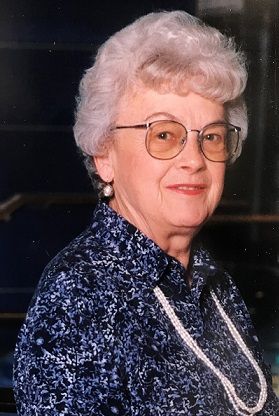 Established by her sons, Wally and Mike Feldt.
Awarded to a Women's Basketball player with preference to an elementary education student with a minimum 3.3 GPA and financial need.
Bio of Jean Feldt
Jean was born Dec. 10, 1926, to Walter and Frances Stamm in Dillon. She was educated in Dillon schools, graduating from Beaverhead County High in 1945. After graduating from the Montana Normal College in Dillon, she taught and coached in Townsend. Her 1949 girls' basketball team finished with a record of 6-2. Jean married Ray Feldt on July 22, 1950. They were later divorced. Upon graduation from Western Montana College in 1961, she began a 30-year teaching career. After retirement, traveling became her passion. Jean traveled to Hawaii, England and Scotland, Australia and New Zealand, Alaska, the Virgin Islands, to New York, to Mardi Gras in New Orleans, and through the Panama Canal. When not traveling, working in her garden, cooking, spending time with family, playing golf and bridge, and bowling, kept her retirement years busy. She was a member of ADK, the Dillon Women's Golf Association and the Dillon Women's Bowling Association. Jean lost her valiant battle with cancer at the age of 75.