Helm Memorial Scholarship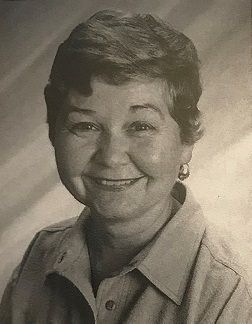 Established by Dr. Jane Helm Maddock in memory of her parents.
Awarded to a good student who has declared English as their major or minor.
Bio of Jane Helm Maddock
Jane Helm Maddock, Professor of English, in her 17 years of service to The University of Montana-Western, has merited the appreciation and commendation of the Board of Regents of the Montana University System and has earned recognition as Professor Emeritus of English. Dr. Maddock completed her bachelor's degree, with distinction, in English at Stanford University, her M.Ed. at the University of Virginia, Charlottesville, and her M. A. and Ph.D. degrees in English at the University of Utah. She joined the faculty at Western in 1986 as Assistant Professor and Director of the American Studies Program. Throughout her career at The University of Montana-Western, Dr. Jane Maddock has served UM-W and the community with distinction. Her dedicated service has earned her the respect of her students, colleagues and professional associates.