Jacobson: Norman & Maurine Jacobson Education Scholarship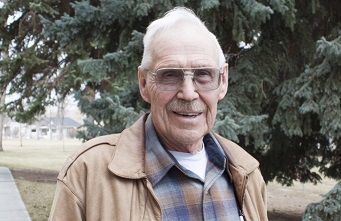 Established by alumnus Norman Jacobson
Awarded to a student with a minimum 2.0 GPA who is an education major. Preference to a single parent with financial need who has leadership abilities striving to make something of themselves.
Bio of Norman Jacobson
Norman was born in Eastern Montana in 1931 and grew up in Western Montana. He graduated from Flathead County High School in Kalispell in 1949. He graduated from Montana Western in 1952 with a Bachelor's in Elementary Education - English & Math. While at Montana Western, he was a four-year letterman for the Bulldog Football team from 1949-1952. In 1992, he was inducted into the Bulldog Athletic Hall of Fame. Maurine and Norman were married while they were both teaching in Havre. They first moved to Missoula in 1957 where he taught at Franklin Grade School and received his Masters in Secondary Education from the University of Montana in 1958. Norman applied and received a NSF grant to attend Washington State University where he completed another Masters in Chemistry and Geology in 1965. The Jacobson's then moved to Deer Lodge where he taught until 1966. They came back to Missoula to teach in 1966 at the University of Montana where Norman taught Science to future Elementary school teachers and Science Methods classes for three years. Norman finished his career of 32 years of teaching at Hellgate High School in 1984. He established this scholarship because a scholarship made it possible for him to attend college.