Osborne: L.S. & Della Osborne Memorial Scholarship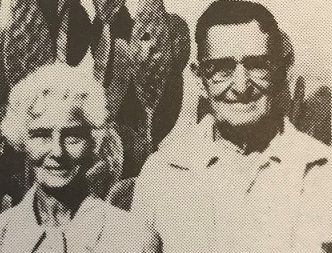 Established by their sons and daughters & spouses
Lawrence "Pop" started work at State Normal College in 1926 and continued until 1956 as Superintendent of Buildings and Grounds.
Awarded to a student with high scholastic ability.
Bio of Lawrence & Della Osborne
One of the most revered staff members in the history of Montana Western, Mr. Osborne directed the campus Physical Plant for 30 years prior to his retirement in 1956 - a period in which he and his wife earned the friendship and respect of countless students, co-workers, and area residents. A native of Radersburg, his early years were spent there and in the Marysville area. During his teens, L.S. worked in Butte as a hoist operator while attending Butte Business College. He later earned a first-class engineer's license and spent a brief period in wildcat oil drilling ventures. Following his marriage to Della Ross in 1910, the couple resided at Square Butte, Harlowton and Rimini. He joined the WMC staff in May of 1926 and during three decades served as superintendent of buildings and grounds. Upon retirement, Mr. and Mrs. Osborne moved to Florida and later to Apache Junction, Arizona, where she passed away in 1972. L.S. passed on March 21, 1982, in Mesa, Arizona, at the age of 95.