Ryburn Memorial Scholarship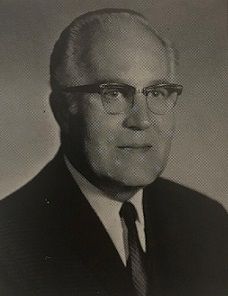 Established by Betty Barnes and Betty & Dave Hanson
Joe Ryburn taught at WMC for 24 years and was an educator for 41 years.
Awarded to a sophomore/junior/senior with a minimum 2.5 GPA who registers for DR 241 and participates in any aspect of the college plays.
Bio of Joe Ryburn
Joe was born August 9, 1909, and moved to Dillon from Bannack as a child. After graduation from Beaverhead High School he earned a Bachelor of Education from Montana Western in 1933 and added a Master of Education from University of Denver in 1960. A veteran of 41 years of service to Montana education, he was one of the Northwest's noted Shakespearean authorities. My. Ryburn began his career in rural schools and served on high school staff in Anaconda, Missoula and Dillon. He also was a faculty member at Montana Tech and the University of Montana before joining the UMW staff in 1951. He retired and was given the honorary rank of Associate Professor Emeritus of English by the Montana Board of Regents. During his 24 years at UMW, Ryburn gained regional acclaim as a drama director and was a prominent in production of numerous historical pageants in the state. Joe C. Ryburn, 64, passed on October 17, 1975.