Sneed: Hobert and Mayme Sneed Memorial Scholarship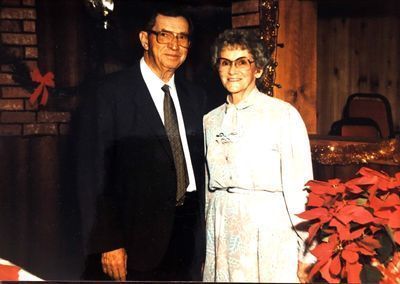 Established by Mayme Sneed & the heirs of Hobert and Mayme Sneed
Awarded to a men's basketball player
Over a span of almost four decades, Hobert and Mayme provided financial assistance to countless Western athletes, many of whom would have been unable to complete college without their generous aid. At the same time they harbored a deep concern for the well-being of Western.
Hobert was one of the originators of the 500 Club, whose goal following World War II was securing an enrollment of 500 on the Dillon campus. Hobert personally sponsored WMC entries in the Western Invitational Basketball Tournament at Lewistown and, when the WMC Century Club was formed in 1979, Hobert was voted its first president.
Hobert was a Dillon businessman, and will forever be remembered as one of Western's most-valued and respected boosters—a humanitarian in the finest sense of that word.