Spruce: Marny Spruce Scholarship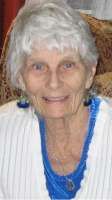 Established by Eve Malo, UMW Professor Emeritus, in memory of her granddaughter, Marny Spruce.
Preference given to a Native American student with a minimum 3.0 GPA.  Additional preference to education/prelaw/environmental sciences majors with financial need.
Bio of Eve Malo
Eve was born on Nov. 15, 1928, to Janet MacDonald and Harold Palmer. The seeds of Eve's lifelong activism were sown early in life when she was 4 years old and moved to Europe with her mother. She was educated in Swiss and English schools where international studies were emphasized and where she learned to speak three different languages. Eve earned a bachelor's degree in Spanish from Stanford University, and a master's degree in cultural studies from Adams State College in Colorado. Her doctorate in education was earned from the University of New Mexico at the same time Eve was single parenting her children. She was hired into the Montana University system in 1985, by accepting a teaching position at what was then Northern Montana College in Havre. Five years later, she accepted a teaching position at the University of Montana Western in Dillon and was later given professor emeritus status. 
In 2006, Eve published a book," Dynamite Women: the Ten Women Nobel Peace Laureates of the 20th Century." In writing the book, she traveled the world over to interview in person the 10 women who are the subject of the book.
Eve Palmer Malo passed away on March 5, 2013.