Vanderzanden: Donald W. Vanderzanden Memorial Award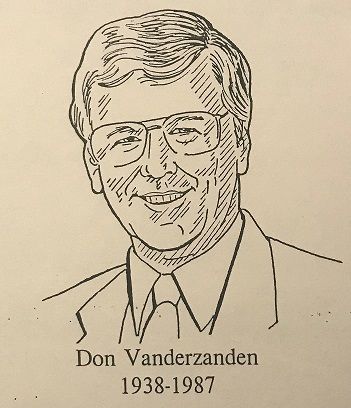 Established by the family of Donald W. Vanderzanden 
Awarded to a men's basketball player that demonstrates leadership, sportsmanship and friendship to his teammates and has the potential to inspire his teammates. Someone who encourages commitment to high standards and values on and off the court. 
Bio of Donald W. Vanderzanden
A basketball memorial award recognizing leadership, friendship and integrity was established in the memory of Donald W. Vanderzanden, father of Montana Western alumnus Michael Vanderzanden. Donald had a great interest in a variety of sports. He coached children in baseball, basketball, football and track, working with handicapped children on many of the teams. While Don was a sports advocate, he was also a firm believer in formal education. His belief was reinforced when he spent some time on the Western campus with his son, Mike, in the spring of 1987. "He felt that Western's atmosphere was conducive to giving an all-around education," said by Sandy, Don's wife.
Greta Leonard, Kurt Vanderzanden and Mike Vanderzanden, the children of Donald and Sandy Vanderzanden have generously supported this scholarship to ensure that it will forever be part of the Montana Western scholarship portfolio.